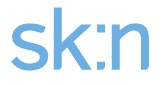 (PRWEB UK) 28 May 2011
What is Fraxel®?
Fraxel is a revolutionary facial laser treatment that helps you remove years from your appearance and regain a youthful look.
Fraxel has been clinically proven to treat uneven skin texture and pigmentation, reduce scarring from skin conditions such as acne, and reduce the appearance of deep lines and wrinkles.
What's involved?
Fraxel targets ageing and sun damaged skin. It works by removing damaged and old skin cells to simulate your body's natural healing process to encourage your body to create new collagen.
How long does it take?
Fraxel takes 20 – 20 minutes for a full face.
Which body parts can I treat?
Fraxel is typically a facial treatment but can also be used on the neck, décolletage and hands.
Results
Following treatment you can expect a smoother even skin tone, even after just one treatment. However to see the most benefit from your Fraxel treatment, it is recommended to take a course of three to five treatments, 4 weeks apart.
How much is it?
Fraxel for the face starts at just £650 per treatment.
Fraxel treatments can be booked at sk:n clinics in Birmingham, Edgbaston, and London, Harley Street. To book, visit http://www.sknclinics.co.uk or call 0800 822 3305
About sk:n clinics:
Established in 1990, sk:n has 20 years of experience and has carried out over 3 million treatments on more than 300,000 clients. sk:n clinics was the first network of clinics to be registered on the 'Treatments you can Trust' register from the IHAS and is the UK's leading provider of affordable and innovative laser and rejuvenation treatments, including laser hair removal, injectable treatments, Botox and acne treatments. Each of its 37 clinics nationwide is registered with the Care Quality Commission and each highly-trained team is headed up by an expert medical director. 10% of the UK's leading dermatologists work for or with sk:n.
http://www.sknclinics.co.uk
Telephone - 0800 822 3305
# # #