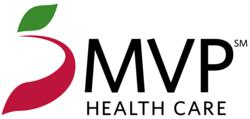 (PRWEB) May 26, 2011
"MVP Health Care recognizes that this is a time when supporters of this law are celebrating, but we also acknowledge that those who did not support the bill, have legitimate and lingering concerns that include:
"How Will We Pay for a Single-Payer System? The Governor and Legislature will wait two years to decide that. Two years is a long time to wait for an answer to this important question.
"How Would Single Payer Affect Businesses? Many Vermont residents work for businesses that are located in New York, New Hampshire, and Massachusetts. How would single payer affect them and their employers?
"How Would Single Payer Affect Physicians? Many parts of Vermont have physician shortages. Would a single-payer system exacerbate this problem? Would physicians move to other states or choose not to practice in Vermont due to the fact that they would be receiving most of their payments from one government source?
"What Are the Economic Implications? There have not been any studies to date that measure the economic impact of a Vermont single-payer system.
"MVP Health Care is committed to continued participation in the dialog around these important questions. We are also committed, as we have been for more than 20 years, to our Vermont communities and members. MVP will continue to serve our customers and make investments to drive innovation that improves the quality of care in Vermont and enhances access to affordable health care."
###