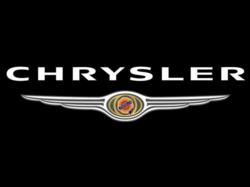 Topeka, KS (PRWEB) May 28, 2011
When it comes to winners, the sales team at Briggs Dodge - the leading Topeka, Kansas Dodge dealership - knows that Chrysler is going to keep receiving many awards. They were very excited about the latest - being named a "Top Popular Brand" in the 2011 AutoPacific Vehicle Satisfaction Awards.
Additionally, the new 2011 Chrysler Town & Country and the all-new 2011 Jeep® Grand Cherokee were named winners in the "Minivan" and "Premium Mid-size SUV" categories, respectively.
"Vehicles that score highest in the Vehicle Satisfaction Awards are delivering value and satisfaction across a wide range of attributes, performing well in 48 separate categories that objectively measure the ownership experience." says George Peterson, President of AutoPacific.
"The new Chrysler Town & Country and Jeep Grand Cherokee demonstrate that Chrysler's new approach to product execution is resonating with buyers."
In 2011, every Chrysler vehicle is new or significantly refreshed, resulting in beautifully-crafted vehicles with new powertrains, upgraded suspensions and world-class interiors and an exhilarating driving experience.
"Chrysler is honored the satisfaction experienced by our owners with their new Chrysler vehicle resulted in winning the 'Top Popular Brand' in AutoPacific's Vehicle Satisfaction Awards," said Olivier Francois, CEO-Chrysler Brand.
"Chrysler is passionate about building vehicles that customers are proud to own, and this award, based on owner feedback, reinforces the 2011 Chrysler lineup does just that."
While these awards are great, Chrysler is expected to continue to garner awards all year long.
"The AutoPacific Vehicle Satisfaction Award is another important accolade for the all-new Jeep Grand Cherokee, and the 30th award the vehicle has captured," said Mike Manley, President and CEO – Jeep Brand, Chrysler Group LLC.
"Few vehicles ever reach this level of recognition. At Jeep, we are delighted that consumers, as well as influential opinion leaders, are recognizing Grand Cherokee's exceptional blend of on-road refinement, legendary real-world capability, craftsmanship, premium design, safety, efficiency and value."
Consumers who are interested in seeing any of the great new Chrysler, Jeep or Dodge vehicles for 2011 are encouraged to stop by Briggs Dodge - the premiere Topeka, Kansas Dodge dealership. Their sales team is professional, friendly, and standing by to help people answer any questions they might have about any of the vehicles in the 2011 Chrysler lineup.
###