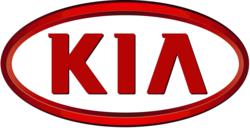 Topeka, Kansas (PRWEB) May 28, 2011
While many car companies are experiencing growth in 2011, Kia is doing very well, selling more than 23% more than they did in April 2010. When the professionals at Briggs Kia were asked about the gains, they said it was all about the vehicles. As the leading Kia dealer in Topeka and surrounding areas, Briggs Kia has a rich history of serving the local area.
This April, Kia posted strong double digit year-on-year sales increases in all regions of the world – 53.5% in North America (53,851 units sold), 23.0% in China (34,538 units sold), 19.9% in Europe* (40,648 units sold), 11.2% in general markets - 'General markets' include the regions of Central and South America, the Caribbean, Asia (excluding China and Korea), the Pacific, Middle East and Africa. 'Europe' includes both Western and Eastern European markets - (43,278 units sold), and 10.4% in Korea (42,502 units sold).
North America has experienced the highest gain to date in 2011 of 40.5% (170,938 units sold) while the remaining regions have all showed strong cumulative double digit year-on-year sales increases: 18.3% in general markets (162,465 units sold), 17.0% in Korea
(168,133 units sold), 15.1% in China (136,067 units sold) and 14.4% in Europe (142,569 units sold).
Senior Executive Vice President & COO of Kia Motors Corporation, Thomas Oh, said, "The U.S. market has been a pleasant surprise for Kia in 2011 as we continue to record consecutive best-ever sales months. Meanwhile, Europe posted its best monthly year-on-year sales increase so far in 2011 and we expect both of these regions to continue to drive our global sales growth as new fuel efficient models like the all-new Rio and Picanto commence full-fledged sales in the coming months."
Local consumers who are interested in test driving any of the great new Kia models are encouraged to stop by Briggs Kia - the premiere Kia dealer in Topeka, Kansas and surrounding areas. Their sales team can answer questions about any of the new 2011 Kia vehicles available.
###