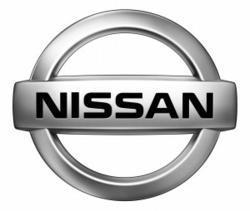 Lawrence, Kansas (PRWEB) May 28, 2011
When it comes to Carfax, the professionals at Briggs Nissan Lawrence - the premiere Nissan dealership in Lawrence, Kansas - really like the idea. When they heard about Carfax going out of their way to help with open recalls on Nissan vehicles, they were very excited.
By providing vehicle identification numbers (VINs) with open recalls to Carfax, Nissan North America is working to ensure that customers can access this information through a convenient third-party database. The updated VINs will be provided to Carfax on a weekly basis. The whole process will enhance recall campaign awareness and encourage campaign repair completion.
"We strive to have recall campaign work completed in a timely fashion," said John Spoon, vice president, Parts and Service, NNA. "By working with Carfax we are making it easier for customers to determine if a vehicle has an open campaign and encouraging campaign service completion."
Millions of used car buyers and sellers every year rely on Carfax Vehicle History Reports as part of their used-car evaluations. Open recall campaign information reported to Carfax for Nissan and Infiniti vehicles will appear on Carfax Vehicle History Reports, but they will also be available free to consumers at recall.carfax.com.
"Carfax and Nissan North America are committed to keeping our roadways safe," said Larry Gamache, communications director at Carfax. "Adding Nissan and Infiniti to the list of manufacturers providing open recall campaign information to Carfax helps notify car owners and buyers and gets these cars into dealerships to be fixed."
This is just one of the many ways that Nissan goes above and beyond the call of duty to make sure their customers are safe and happy. When it comes to safety equipment (and procedures), Nissan is light years ahead of the competition. This recent deal with Carfax just goes to show how dedicated they are to the safety of passengers and drivers who go with Nissan.
Consumers in Lawrence, Kansas who are interested in what Nissan has to offer are encouraged to stop by Briggs Nissan Lawrence - the premiere Nissan dealership in the area. They have a great selection of new and gently used Nissan vehicles. Additionally, they offer premium customer service that can't be beat.
###