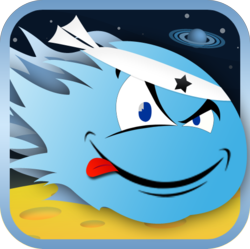 Indie developer, Total Integrated Mobile, will publish daily download statistics of their new iPhone game Cometkaze.
Chesapeake, VA (PRWEB) May 27, 2011
Have you ever wondered how many millions Rovio made from Angry Birds? What about how many people bought the full version of Tilt to Live HD after trying the free version? Total Integrated Mobile would like to invite you to watch and participate in their experiment. This start up company believes in learning by doing. That is why they will be tracking and publishing the vital statistics of their new iPhone game, Cometkaze. Detailed app data is hard to find so they decided to post their daily statistics from the start on their company blog.
Total Integrated Mobile is an indie development team of three guys working on something they are passionate about from a spare room over a garage. They built Cometkaze from the ground up in three months and are now anxious to see how it does on the app store. If they fail, they hope that others can take something from the data and make better decisions about what to develop in the future. If Cometkaze takes off, then everyone will have a deeper understanding about what it takes for apps to succeed.
Cometkaze is about a comet that is separated from his soul-mate, Stellar. To be reunited with her, the player must guide Kaze around planets and asteroids into black holes that will teleport Kaze to other solar systems. Players collect as many stars as they can along the way. Stars are the key to unlocking new galaxies. Each level of Cometkaze is designed with a unique solar system and vastly different gravitational pulls that create challenging puzzles and exciting game play.
For the next month, Total Integrated Mobile will publish the daily number of new users and paid conversions. As they come across other notable statistics they will share them as well.
Please try Cometkaze, stop by the blog for statistic updates, and shoot Total Integrated Mobile an email to tell them what you think of Cometkaze.
###