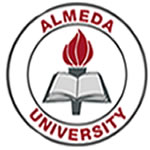 Online degrees are now not only readily acceptable by employers and companies across the globe
Boise, ID (PRWEB) May 28, 2011
Online Degrees like those offered by Almeda University are experiencing growing increases in demand by job seeking applicants. For decades, there have been questions and concerns about the value of Life Experience Degrees. But, recent statistics show continuous growing demand for job seeking individuals to obtain their degree online. Online degrees are now not only readily acceptable by employers and companies across the globe but are also desirable by student's world wide as well.
Online degrees and distance learning programs offered today are much more widely accepted as compared to those offered years and decades ago. Now, students can earn online degrees through flexible scheduling instruction with interactive discussion boards through thesis based programs, comprehensive essay exam programs or even learning experience degree programs. The latter three online degrees programs, which have become especially popular among busy, experienced professionals, are offered in abundance by well known Almeda University. Almeda is one of the internet's foremost leaders in distance education and offers online degrees.
With the implementation online degree programs, students no longer are required to show up at specific appointed time and place once or more times weekly to listen to a professor's lecture. Lectures are now delivered electronically online at more convenient time offering flexibility in the student's life.
Almeda University students seeking a life experience degree have the option of documenting their knowledge by writing a thesis, a dissertation, submitting prior published articles, or writing responses to essay questions in order to fulfill program requirements as specified by the instructor online. Thanks to internet distance learning, online degrees are now attainable and becoming more valuable every day.
Director Emeritus of Instructional Telecommunications from North Carolina State University concludes that there is now very little difference between traditional and distance classroom teaching. After reviewing over 400 distance education studies that indicate test scores and grades are virtually identical for online degree students and traditional classroom students.
The clear conclusion is that today's technology and students have progressed together challenging each other and making each other better. Today's employers look for internet and computer savvy students, which also places a premium on online degrees. Doctor Chuck Carekirk of Almeda University notes that "our students are more prepared, more knowledgeable, and more skilled than ever before—in large part precisely because they have the internet and they are pursuing online degrees. The stakes, the competition and the demands are just too high for them not to be very sharp and educated in their chosen fields."
In fact, students pursuing online experiences degrees enter the work force with more specialized skills and relevant, practical experience than those whose education has been limited to the traditional classroom setting. Designed with the needs of the working adult in mind, most online degrees programs have been created by business and industry professionals specifically for students to develop skills and methods most in demand by today's employers. Traditional classroom programs often do not emphasize such skills to the same extent.
http://www.almedauniversity.org
###