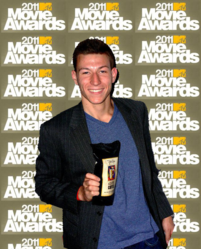 If Tylers coffees were a movie, we would have a golden popcorn.
Beverly Hills, CA (PRWEB) May 30, 2011
Tylers Coffees celebrate the 2011 MTV Movie Awards by gifting the nominees, presenters and performers via Distinctive Assets in the Gift Lounge & Hospitality Suite. Stars are gifted luxury gift bags when attending major events. It is a way for merchants to get their products in the hands of people most likely to endorse their brand. Tylers Coffees is proud to participate in this year's MTV Movie Awards. Tylers Coffees is looking forward to celebrity response to their most awesome coffees.
Each year some of the top brands provide their products to the named talent at all these events. Tylers Coffees is honored to be considered one of these top brands. Tylers acid free gourmet coffees is recognized as the best and only acid free coffee in the world. With that said, we can't wait to hear the stars' opinions.
2011 promises to be a good year at Tylers Coffees. Word is getting around about all the benefits Tylers Coffees offers. Tylers Coffees does not promote teeth staining, acid reflux or any of the side effects created by coffees higher in acid content. The actors and actresses at this year's MTV Movie Awards are about to find out how great tasting and good for you Tylers Coffees are. If Tylers Coffees were a movie, we would have a golden popcorn.
# # #