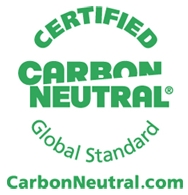 Being the first in our industry to achieve CarbonNeutral® certification for both our company and products demonstrates our long term commitment to environmental responsibility
(PRWEB UK) 30 May 2011
Eden Springs, a leading provider of workplace-based and office water coolers, has become the first water cooler company in the UK to achieve CarbonNeutral® company and product certification based on a Life Cycle assessment.
The company is aiming to complete a pan-European carbon reduction programme across operations in some 14 countries, working in partnership with The CarbonNeutral Company.
In the UK, Eden Springs is a market leader in the water cooler industry distributing more than 110,000 water coolers to some 60,000 customers. The company has a turnover of £30. million and employs 350 staff in the UK, with 150 based at its HQ in Blantyre, central Scotland.
The company worked with Swiss experts Quantis International, one of the international leaders in this field, to analyse the entire life cycle of the business, with the UK-based operation playing a key role. All aspects of the business were analysed and improved – from transport, production, cooler selection and office behaviour.
Through the process of becoming CarbonNeutral®, a range of environmental improvement programmes were identified which were immediately implemented across UK business operations, including:

from 2010, all new Eden Springs water coolers have been selected using the Energy Star recommendations ensure 50% less energy consumption.
a routing system for all transport vehicles is now in operation enabling the company to optimise delivery services for fuel efficiency and environmental impact, alongside the benefits of using fuel efficient vehicles, including Euro 5 trucks and eco-friendly vehicles which save fuel and money.
a customer-wide programme to encourage the disposal of cups into recycling bins to reduce the negative impact that Eden Springs' products could have on landfills and the environment.
To reduce the remaining greenhouse gas emissions to net zero, Eden Springs has purchased carbon credits from two offset projects through The CarbonNeutral Company. This means that for every unavoidable tonne of carbon generated by Eden Springs' products and operations, a tonne of carbon is prevented from entering the atmosphere by supporting the development of a run-of-river hydro power project in India and a methane capture initiative in China.
Eden Springs' UK Managing Director, Jean-Marc Bolinger, was a major driver behind the CarbonNeutral® programme. He said: "As a company, we fully understand that water is one of our planet's most precious resources and we are acutely aware of the importance of protecting it. As industry leaders, we are committed to promoting an environmental programme to reduce CO2 emissions, which has now been strengthened with this CarbonNeutral® certification.
"Being the first in our industry to achieve CarbonNeutral® certification for both our company and products demonstrates our long term commitment to environmental responsibility – and we firmly believe that our new CarbonNeutral® status will give us a very strong competitive edge in the market and act as a major motivator for our staff."
He added: "We take great pride as a company that we have taken this lead in the industry, and it helps us define our position as market leaders. We believe that taking this initiative pre-empted what will eventually become imposed on companies by the Government and are proud that through our own initiative we have set a benchmark for a new industry standard in environmental practices."
The CarbonNeutral® programme has been implemented at a time of major expansion for Eden Springs' UK operation. Over the next three years, the company plans to double in size through a combination of internal growth and acquisitions. This includes planning to invest more than £20 million into a growth programme targeting a turnover of £60 million with around 500 employees – with the largest concentration of jobs being based in Scotland.
Jonathan Shopley, Managing Director of The CarbonNeutral Company said: "By adopting emission reduction targets that are as ambitious as its expansion plans, Eden Springs has positioned itself as an industry leader. Companies that follow this example, and not only understand their carbon footprint, but do everything necessary to reduce it in a way that is effective and efficient for their business, will leap ahead of their competitors and be well positioned for a low carbon future."
Eden Springs' three year plan includes extending the product range to include a wider range of coolers, a partnership with Brita for mains fed-plumbed in coolers and a high-end micro bottling unit in partnership with Vivreau. This follows a successful launch in 2010 of the company's own Point of Use coolers. Other activities include the launch of hot beverages/coffee with manufacturers Lavazza and Kenco (Kraft) to bring fresh, high quality hot beverages/coffee service into the workplace and an innovative partnership with SodaStream.
Notes to Editors
1. Background Information
Eden Springs UK Ltd is the UK market leader in the water cooler industry and forms part of Eden Springs Europe which has a presence in 14 other European countries. Its UK headquarters are in Blantyre, Scotland.
Across Europe, Eden Springs is Europe's leading brand of water in the workplace. It has a network of branches and water sources across 14 European countries (including Denmark, , Spain, Estonia, Finland, France, Luxembourg, Latvia, Lithuania, Netherlands, Norway, Poland, Sweden and Switzerland).
Eden Springs has a substantial commitment to Scotland. The quality of staff, infrastructure and support in Scotland complements our business model and mission to provide customers with unrivalled levels of service excellence. The company has more depots, delivery staff and customers than any of its competitors and its customer service rating is consistently high.
2. Environmental Benefits
The certified environmental benefits of installing Eden Springs' Water Coolers are as follows:
Based on typical drinking water consumption of 70 litres per month, individual (500ml) plastic water PEP bottles account for 527kg of CO2 emissions per person. Eden Springs' plumbed in water coolers save more than 363 kg off that total, and Eden's bottled water coolers have 320kg less CO2 emissions than the PEP bottles.
In addition, the yearly waste of plastic is 55kg per person who drinks individual PEP plastic bottles. It is 0kg for a person using a plumbed in water cooler and 0.75kg for a person using a standard Eden bottled water cooler unit.
The CO2 emissions statistics and benefits are communicated alongside Eden's CarbonNeutral® certification through various channels, including the Eden UK website, email banners, sales literature, call-waiting messages, customer invoices, trucks, cooler stickers and uniforms.
The CarbonNeutral Company is a world leading provider of carbon reduction solutions. It has worked with over 300 major businesses and thousands of small and medium sized companies in 32 countries to develop offset inclusive carbon reduction programmes. Since 1997, it has purchased carbon credits from over 200 projects in 24 countries.
CarbonNeutral® is the registered trademark of The CarbonNeutral Company and is a global standard to certify that businesses have measured and reduced their CO2 emissions to net zero for their company, products, operations or services. Permission to display the CarbonNeutral® mark is only given to clients whose carbon reduction programme is implemented in accordance with The CarbonNeutral Protocol. The Protocol assures quality of offset projects, carbon footprint assessments and communication and is regularly reviewed by an Independent Advisory Group. The company's 'audit trail' includes an annual independent verification of CarbonNeutral programmes – from contracts with carbon offset partners through to contracts with clients and everything in between.
# # #