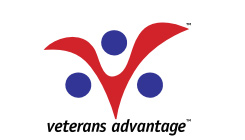 This is one of the proudest times of year – and in history – to be an American, particularly one who has served our country
Greenwich, CT (PRWEB) May 28, 2011
This May, in honor of Military Appreciation Month leading up to Memorial Day, Veterans AdvantageTM seeks special acknowledgment of all who have served and sacrificed their lives in service to the United States Military, and calls on all Americans to participate in the National Moment of Remembrance at 3 pm local time this coming Monday, May 30th, 2011.
The importance of recognizing those who have paid the ultimate sacrifice, our sons and daughters, fathers and mothers, brothers and sisters, is particularly significant this month, after a tactical military operation led to the take down of Osama Bin Laden and brought millions of Americans another step closer to closing a dark chapter in our nation's history. We are hopeful and grateful for the safe return of our troops this year, after serving in harm's way in Iraq and Afghanistan.
"This is one of the proudest times of year – and in history – to be an American, particularly one who has served our country," said H. Scott Higgins, founder and CEO of Veterans Advantage and a Vietnam War Veteran. "In addition to the National Moment of Remembrance, we encourage all Americans to attend your local Memorial Day parade, and thank veterans for their deep and abiding duty to their country and service to our nation."
Throughout this Military Appreciation Month, Veterans Advantage has also praised some of the less acknowledged, unsung heroes of our nation linked by military service on its Web site, blog, Facebook, and Twitter pages: Shuttle Astronauts, Military Moms, and Military Spouses. On Military Spouse Appreciation Day, May 6th, Veterans Advantage took the opportunity to call for acknowledgment of all military husbands and wives who continue to support their loved ones with steadfast courage. As Mother's Day arrived a few days later, Veterans Advantage heeded the call of mothers who were requesting additional recognition by preparing a tribute in their honor. Veterans Advantage also took Military Appreciation Month as an opportunity to highlight the service of the United States Space Shuttle Astronauts who contributed to one of the longest eras of the American space program.
"The National Moment of Remembrance can be a simple gesture such as placing your hand over your heart, bowing your head, and offering a silent prayer at 3pm on Monday," added Higgins. "Let it be a symbol of recognition and promise to remember the freedoms we enjoy thanks to the ultimate sacrifice paid by those who have served in our nation's military."
About Veterans Advantage
Veterans Advantage, organized by U.S. Military Veterans in 1999, has established the nation's leading card benefits program dedicated to "Giving Back to All Who Serve." The program's mission is to deliver new respect, recognition, and rewards for U.S. Active Duty, Military Veterans, Retired Military, Active and Retired National Guard & Reservists, and their family members, who have served in all branches and periods of service. Those who enroll receive a benefits package with a personalized military iD card, benefits directory, bonus offers, and savings benefits as a thank you for service to the country from top patriotic companies.
Qualified applicants can enroll at http://www.veteransadvantage.com.
###