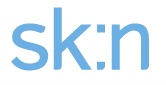 (PRWEB UK) 29 May 2011
What is Thermage®?
Thermage is a new non-invasive treatment which launches this month at selected sk:n clinics, and promises to smooth, tighten and contour the skin for a younger appearance. Natural results with little to no downtime – what's not to love?
What's involved?
Thermage heats the deep collagen rich layers of your skin the treatment helps tighten existing collagen in your skin and stimulates the formation of new collagen leaving you with rejuvenation younger looking skin.
How long does it take?
Treatment time for facial areas is around 45-60 minutes. During your consultation with a sk:n doctor your treatment will be tailored to you, to achieve your desired results.
Results
Smoother, tighter younger looking skin! Thermage® contours your features and softens wrinkles, so you can expect to see results from your first treatment with continued improvement over further treatment.
How much is it?
Looking younger doesn't have to break the bank, with prices for Thermage on the face, jawline and sides of neck starting at just £2,800.
Thermage treatments can be booked at sk:n clinics in Birmingham Edgbaston and London, Harley Street. To book, visit http://www.sknclinics.co.uk or call 0800 822 3305.
About sk:n clinics:
Established in 1990, sk:n has 20 years of experience and has carried out over 3 million treatments on more than 300,000 clients. sk:n clinics was the first network of clinics to be registered on the 'Treatments you can Trust' register from the IHAS and is the UK's leading provider of affordable and innovative laser and rejuvenation treatments, including laser hair removal, injectable treatments, Botox and acne treatments. Each of its 37 clinics nationwide is registered with the Care Quality Commission and each highly-trained team is headed up by an expert medical director. 10% of the UK's leading dermatologists work for or with sk:n.
http://www.sknclinics.co.uk
Telephone - 0800 822 3305
# # #