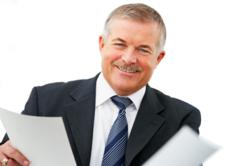 (PRWEB) May 31, 2011
Vendors can now save time by working with a US Federal Contractor Registration case manager to complete their CCR registration and ORCA filing. While preparing for registration and learning how to complete the required paperwork can take weeks or even months of research, an experienced case manager can typically complete registration in as little as 3 – 5 business days.
In order to compete for Federal contracts, businesses must complete the required registration. This includes obtaining a DUNS number, registering with CCR and submitting their ORCA filing. While all three of these systems allow contractors to complete them on their own, extensive research is required to ensure they are completed correctly.
The laws and regulations governing Federal contracting are known as Federal Acquisition Regulations, or FAR. In print form, the FAR consists of nearly 2000 pages of complicated legal jargon. While there are classes available to teach vendors how to correctly complete their registration, these courses can take months to complete. Especially for struggling business owners turning to government contracts as a way to help make ends meet committing so much time just to learn how to register is often difficult and frustrating, leading them to give up before they've even begun the registration process.
Even with these classes available, it is estimated that as many as 20% of completed CCR registrations are incomplete or contain errors. Even something as minor as a spelling error can create major problems for vendors costing them a contract award or payment for work. The worst part: most vendors won't even know there's a problem until such critical moments, since there is no system for CCR to check for problems and notify businesses of registration errors. When they are discovered, some errors can be difficult and frustrating to correct. For instance, IRS validation is a critical portion of CCR registration and a mismatch of information is common problem to encounter. Usually, a variation in spelling is to blame. However, it is not always clear to inexperienced users where the discrepancy lies, leading vendors on a frustrating wild goose chase to discover why their information does not match the IRS's data.
By working with an experienced and highly trained case manager, vendors can speed up the process and avoid costly errors that could prevent them from winning a contract or being paid for work performed. If problems do arise during registration, US Federal Contractor Registration's case managers can quickly pinpoint the cause of the error and expedite its correction. Most registrations are completed in as little as 3 – 5 business days, at which point vendors are fully eligible to be awarded contracts and receive payment.
As an added bonus, all vendors who complete their registration through a case manager receive a free month of government marketing in US Federal Contractor Registration's monthly newsletter to procurement officers. Each newsletter contains news and articles of interest to government buyers and is sent out to recipients in each SBA region.
# # #