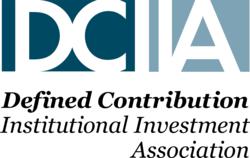 Washington, DC (PRWEB) May 31, 2011
The Defined Contribution Institutional Investment Association (DCIIA) commends Senators Herb Kohl and Mike Enzi for introducing the bipartisan Savings Enhancement by Alleviating Leakage in 401(k) Savings Act of 2011 (the SEAL Act) last week. The Act introduces four initiatives aimed at limiting savings that "leak" out of the defined contribution retirement savings system. Specifically, the SEAL Act would:
1. Extend the 401(k) loan repayment period by allowing terminated employees to contribute the amount outstanding on a 401(k) loan to an IRA by the time they file their taxes for that year.
2. Eliminate the six-month suspension period following hardship withdrawals.
3. Ban employers from allowing plan loans through credit cards.
"DCIIA believes that the SEAL Act is a valuable first step in focusing attention on the issue of retirement savings leakage from the defined contribution savings system. As the defined contribution system increasingly becomes the primary retirement saving vehicle for American workers, both policy makers and those within the industry should focus on ensuring these plans are effective in providing for the retirement security needs of plan participants" said Lew Minsky, the Executive Director of DCIIA.
DCIIA has focused much of its early research on ways to improve retirement outcomes through increased savings rates; however, we see a real gap in both the research and the discourse that evaluates measures to prevent erosion of savings through "leakage" from the retirement savings system. The SEAL Act's efforts to reduce the long-term savings drag associated with loans and hardships is commendable, and the effort to prevent needless "cash-outs" caused by the current inability to rollover existing loans may be particularly useful.
Minsky noted that "to make real progress in this area, we also need to more fully address the permanent 'leakage' from the retirement savings system through pre-retirement distributions." According to a recently released Aon Hewitt study, 42% of workers who terminated employment in 2010 took a (cash) distribution. Moreover, research that DCIIA is currently conducting, with data and analysis provided by the Employee Benefit Retirement Institute (EBRI), indicates that these pre-retirement distributions (often referred to as "cash-outs") pose an even more significant risk to successful retirement outcomes in defined contribution plans. Indeed, this analysis, which was presented at the recent EBRI Policy Forum entitled: Is There a Future for Retirement? (in the session "Summary of the Causes of Inadequate Retirement Savings"), shows that when it comes to 401(k) leakage, loan-taking only has a major impact on retirement savings outcome where those loans turn into withdrawals (e.g., upon an employee's termination). On the other hand, the EBRI analysis indicates that 401(k) plan cash-outs and other pre-retirement distributions —one area of leakage that is not addressed in the proposed legislation—are estimated to reduce the probability of successfully reaching retirement income adequacy goals by more than 5 percentage points.
In light of this, DCIIA is focused on building consensus among plan sponsors, policy makers and other key stakeholders (including investment managers, consultants, law firms, recordkeepers, insurance companies, and others committed to the best interests of plan participants) about ways to reduce savings from permanently flowing out of the system through these pre-retirement distributions. One important way DCIIA will do this is by highlighting innovative plan sponsor practices, as we did in the inaugural DCIIA Plan Sponsor Newsletter which focused on the New York City Deferred Compensation Plan's implementation of deemed IRAs to combat leakage.
Senator Enzi and Senator Kohl have taken an important first step with the introduction of the SEAL Act, and we hope that this sparks a broader conversation that will continue to build on the great promise of the retirement savings system.
About DCIIA
The Defined Contribution Institutional Investment Association (DCIIA) is a non-profit association dedicated to enhancing the retirement security of American workers. To do this, DCIIA fosters a dialogue among the leaders of the defined contribution community who are passionate about improving defined contribution plan design. DCIIA members include investment managers, consultants, law firms, recordkeepers, insurance companies, plan sponsors and others committed to the best interests of plan participants.
###