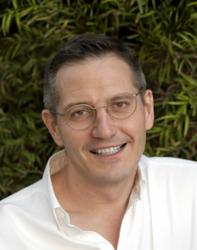 "We have a lot to offer, starting with a full slate of real-estate services that includes residential, investment and distressed properties, bank-owned properties and a commercial division."
Chicago, IL (PRWEB) May 29, 2011
Renaud Biscarrat knows that the Orland area in Chicago's southwest suburbs is among the strongest segments of the metropolitan Chicago real estate market. That's why he didn't hesitate to open his second RE/MAX brokerage, RE/MAX Synergy, at 15607 S. Harlem Ave., in Orland Park, Ill.
RE/MAX Synergy opened its doors with 57 affiliated agents, each of them eager to serve the home buyers and sellers in Orland Park and surrounding communities.
"We have a lot to offer, starting with a full slate of real-estate services that includes residential, investment and distressed properties, bank-owned properties and a commercial division," said Biscarrat. "The depth and breadth of our coverage benefits all groups of clients. That's where the true synergy can be found."
No stranger to the real estate market in southern Cook County, Biscarrat, also owns RE/MAX South Suburban in nearby Flossmoor, Ill., a very successful and experienced office in the RE/MAX Northern Illinois network.
RE/MAX Synergy has an experienced leadership team headed by Michael Mondello, who is serving as managing broker and is a former winner of the RE/MAX Northern Illinois Manager of the Year Award. Larry Yakutis is assistant manager, and Karen Irace serves as the director of the brokerage's Professional Development Group, which provides training and development opportunities to the agents working at RE/MAX Synergy.
RE/MAX Synergy has a strong commercial division, whose agents regularly earn top awards from RE/MAX for their commercial sales achievements. The division is managed by Al Vallejo.
"A number of our agents have been RE/MAX pioneers in Illinois and continue to be leaders in the market areas they serve," said Biscarrat. "Orland Park and its neighboring communities comprise a highly desirable segment of the Chicago real estate market, both as a residential and business location. We are ready to put the expertise of our agents to work for all those who are or want to be part of this community."
RE/MAX Synergy can be reached at: 708-429-4300. Their website is: http://www.synergy.illinoisproperty.com.
###