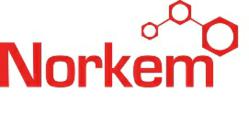 (PRWEB) May 28, 2011
Norkem announces today its commitment to improving its global sales with a series of new international appointments.
Norkem have recently recruited new personnel in all of its sales offices around the world. This is in recognition of increasing market share and continued success internationally. New sales team members have been recruited in the existing offices in the UK, Holland and China. Whilst new team members have been added to more recently opened sales offices in Spain and Australia. To back up the larger sales teams new staff have also been recruited within the administrative teams to ensure that the high service levels on which the Group prides itself are maintained for both customers and suppliers. Of particular interest is the expansion of Norkem's Quality, Health, Safety and Environment (QHSE) team which advises clients regarding compliance and other legislative matters including REACh and GMP+.
"Our newly expanded sales teams in Europe, Australia and China will allow us not only to reach new markets but also to better serve our existing ones" says Group Managing Director Alan Nicholson.
Norkem provide chemicals and chemical additives across a wide range of industry sectors including pharmaceuticals, food, agriculture and construction, and have enjoyed continued growth in these sectors.
About Norkem
Privately owned, Norkem was established in 1970. Their head office is located in the UK, with additional offices in The Netherlands, China, Spain and Australia plus worldwide production and storage facilities. To Learn more visit http://www.norkem.com
###