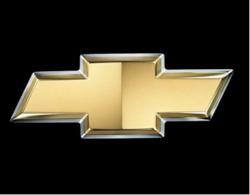 Joliet, Illinois (PRWEB) May 31, 2011
With gas prices in Chicago and around the country rising all the time, the professionals at Bill Jacobs know that it is important to know how to drive to maximize fuel efficiency in addition to picking a vehicle that gets good gas mileage.
Chevrolet recently drove two identical compact cars on a typical workday commute. The results show that sweating the small stuff could save drivers as much as $100 a month at the pump.
For the test, GM fuel-economy engineers Ann Wenzlick and Beth Nunning drove identical Chevrolet Cruze LTs, which the EPA estimates get 24 mpg city, and 36 mpg highway. For the route, they drove both cars for 20 minutes, including city and highway driving as well stopping for coffee.
Wenzlick averaged 37 miles per gallon using efficient driving habits in a properly maintained Cruze. Driving inefficiently and ignoring common maintenance, Nunning managed only 21 miles per gallon.
The difference means Nunning would get 250 fewer miles per tank of gas, while Wenzlick would save $100 a month – or $1,200 a year – assuming 15,000 miles and $4 a gallon for gas - the numbers are quite amazing.
"Ann and Beth's results support data from OnStar that shows the fuel economy of drivers in identical cars can vary by 75 percent," said Roger Clark, manager of the GM Energy Center.
"With a well-maintained car, the best drivers get up to 25 percent more miles per gallon than average. When you combine a poorly maintained car with inefficient driving habits, the fuel economy of the worst drivers can be 50 percent below average.
5 Driving Tips to Save at the Pump
Here are five things Ann Wenzlick did to drive more efficiently in her Cruze:
1. Get out of the drive-through lane. - "While Beth waited in the drive-thru with her car running, I shut off the engine and went inside for my morning coffee. Idling for 15 minutes burns through an average of a quarter of a gallon – adding another $1 to the cost of your latte."
2. Take it easy - "In the city, I accelerated smoothly while Beth demonstrated one of the most common mistakes we see on the road: Jumping on the gas at every light, only to hit the brakes as she caught up with the traffic ahead. Such aggressive driving isn't going to get you home any faster, while driving smoothly can improve your mileage by 20 percent."
3. Driving 70, not 80. - "On the highway, I drove 70, compared to Beth's 80. Again, a 10-mph difference likely won't add much time to your daily commute, but it will save you up to four miles per gallon on the highway."
4. Use cruise control - "I tried to maintain a constant speed during our drive, while Beth's fluctuated with traffic. Try using cruise control when possible, and maintaining a constant speed over time, which is much more efficient than speeding up and slowing down over and over again."
5. Roll up the windows "One of the most common questions we get is 'Is it better to drive with the A/C on, or off?' At slower speeds, turning off the air conditioning can save you a little, but I always roll up the windows on the highway. Beth was driving with her windows down, and the increased air pressure acted like a parachute trying to slow her down – consuming much more energy than air conditioning ever will."
Consumers who are interested in the Chevy Cruze LT are urged to stop in at Bill Jacobs Joliet - the premiere Joliet area Chevrolet dealership. Their sales team is professional and friendly. Anyone wanting to learn more about the great new fuel efficient cars and trucks from Chevy should stop in today.
# # #