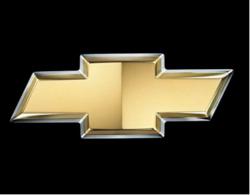 Plainfield, Illinois (PRWEB) May 31, 2011
When the staff at Bill Jacobs Plainfield, the premiere Chevy dealer in Plainfield, heard about the tragedy in Missouri, they knew that the GM Foundation would step-up and get something done to help those in need.
"Thanks to the generosity of the General Motors Foundation, the Red Cross has been able to mobilize support to help families recovering from the recent tornado in Joplin, Missouri," said Neal Litvack, chief development officer at the American Red Cross.
"These contributions from the General Motors Foundation, along with the strong support of the American public, are critical because they enable the Red Cross to rush immediate relief to disaster victims."
After one of the deadliest tornados in recent history, the GM Foundation quickly dispatched a Disaster Action Team in Joplin to assess the crises, open a shelter and partner with other organizations to provide emergency care for hundreds of evacuees in the area, which was quite a big help in many ways.
"GM has employees who work in Missouri, and we want to be there to help our neighbors who are hurting," said Bob Ferguson, GM Foundation chairman and GM vice president, Global Public Policy. "With the Red Cross, the Foundation can help with the recovery effort and restore some hope that things will get better."
Bill Jacobs Chevrolet in Plainfield understands how devastating a tornado can be and would like to extend sympathy to the victims. Illinois is no stranger to tornadoes and Bill Jacobs is proud to be a part of the Chevrolet family.
Chevrolet also provided two Chevrolet Express full-size vans, built at GM's Wentzville, Missouri facility, to help United Way of Southwest Missouri and Southeast Kansas volunteers with evacuation and recovery work.
"For more than 28 years, we've built full-size Chevrolet and GMC vans in Missouri and enjoyed a collaborative and supportive relationship with the state and local community," said Alan Batey, vice president, Chevrolet Sales and Service.
"It's important that we return the support and care to our extended GM family in Joplin and surrounding communities following the devastation of the deadly storm."
Overall, the total Chevrolet, GM Foundation and OnStar contributions are estimated at more than $170,000. This is quite a bit of money being given to those in need - something the GM Foundation is all about.
Here in Plainfield, Illinois, local residents have been anxious to help people in Missouri any way they can. Consumers who are interested in any of the new Chevy models for 2011, including the Chevy Malibu or Chevrolet Camaro SS Convertible, are encouraged to drop by Bill Jacobs Plainfield - the leading Chevy dealer in the area.
# # #