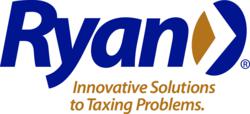 Baton Rouge, LA (PRWEB) May 27, 2011
Ryan, a leading global tax services firm with the largest indirect tax practice in North America, today announced that Louisiana's annual hurricane preparedness sales tax holiday begins 12:01 a.m. on May 28, 2011 and ends 11:59 p.m. on May 29, 2011. During this period, the first $1,500 paid for any eligible item will be exempt from Louisiana's sales tax. The following are eligible for the exemption:

Portable self-powered light sources, such as candles and flashlights
Portable self-powered radios, two-way radios, and weather band radios
Tarpaulins and other flexible waterproof sheeting
Ground anchor systems and tie-down kits
Gas and diesel fuel tanks
Packages of AAA-cell, AA-cell, C-cell, D-cell, 6-volt, and 9-volt batteries, but excluding automobile and boat batteries
Cell phone batteries and chargers
Non-electric food storage coolers
Portable generators used to provide light or communications, or preserve food in the event of a power outage
Storm shutter devices, which are materials and products specifically manufactured, rated, and marketed to prevent window damage from storms
Carbon monoxide detectors
Reusable freezer packs, including blue ice products
To qualify, the item must be purchased or placed on layaway during the holiday period, or ordered during the holiday period for immediate delivery thereafter. The holiday exemption, however, is not available for items purchased at airports, hotels, convenience stores, or entertainment complexes.
About Ryan
Ryan is a leading global tax services firm, with the largest indirect tax practice in North America and the seventh largest corporate tax practice in the United States. Headquartered in Dallas, Texas, the Firm provides a comprehensive range of state, local, federal, and international tax advisory and consulting services on a multi-jurisdictional basis, including audit defense, tax recovery, credits and incentives, tax process improvement and automation, tax appeals, tax compliance, and strategic planning. In 2010, Ryan received the International Service Excellence Award from the Customer Service Institute of America (CSIA) for its commitment to world-class client service. Empowered by the award-winning myRyan work environment, which is widely recognized as the most innovative in the tax services industry, Ryan's multi-disciplinary team of more than 900 professionals and associates serves many of the world's most prominent Fortune 1000 companies. More information about Ryan can be found at http://www.ryan.com.
###