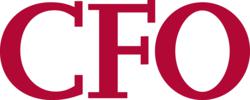 Our list was voted one of the Top 10 B2B lists by Circulation Management magazine
New York, NY (PRWEB) May 29, 2011
CFO Publishing announced today new lower pricing and lower minimums for its Permission-Based Marketing email lists. The new pricing offers the most cost-effective means of reaching over 155,000 opt-in senior finance executives across an array of industries.
New Rates:
$295 CPM; selection filer no charge
Stand alone emails specifically targeted to CFO.com's opt-in audience; minimum 10,000 names
"Today, more than ever before, CFOs are the ultimate decision makers on everything from risk management and employee benefits to consulting, technology, and banking services. If you are looking to introduce your product or service to senior decision makers you won't find a better opt-in list," stated Phil LoFaso, vice president marketing for CFO Publishing. "Our list was voted one of the Top 10 B2B lists by Circulation Management magazine."
Emails sent by CFO (permission-based marketing) get opened, and your message reaches the decision maker's inbox directly. You can target your email message to over 155,000 pre-qualified inboxes of top decision makers with job title selections such as: CFO, VP Finance, CEO/COO, and Owner/Partner/Principal—and see measurable results. Our list is opt-in only and you own 100% of the content. You provide the creative with your own branding, look, and feel. For additional information please contact Lissa Short 212) 488-4721.
About CFO Publishing:
CFO Publishing is the leading business-to-business media brand focused on the information needs of C-level and senior financial executives. The business consists of CFO magazine, CFO.com, CFO Research Services, and CFO Conferences. CFO's award-winning editorial content and loyal, influential audience make it a valued resource for its readers as well as an effective marketing partner for a wide range of blue-chip companies. CFO has long-standing relationships with more than a half million financial executives. For more information, please visit http://www.cfo.com.
# # #