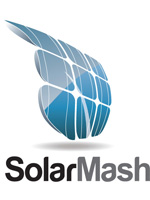 Seattle, WA (PRWEB) May 30, 2011
Solar Mash is a growing solar information web site, used by many solar installers to promote their residential, commercial, and financing services. Because Solar Mash provides free directory listings and installer pages, listing your company's overview, services, certifications, awards and office locations, you can take advantage of a new venue to promote your business and utilize some additional free advertising.
Sign up for your free directory listing by visiting http://www.solarmash.com/installers/free-directory-listing/ and fill out the easy to use form.
Remember at SolarMash.com, there are no upfront costs and no ongoing fees, just a valuable service for you and your customers, provided for free.
Consumers looking to purchase solar panels, solar kits, or install a solar energy system will find SolarMash.com is a solar directory built around researching local solar installers quickly, and at no cost to the consumer. The site offers a place for legitimate and reputable solar businesses to tell their story to their target demographic.
A key differentiator at SolarMash.com is that you will not find wall to wall advertising, banners and pop-ups. Instead, you will discover a wide variety of useful solar energy related articles, daily breaking news in the solar industry, lists of solar industry jobs and important information about solar financing.
Samples Include:
Solar Power Frequently Asked Questions - While there's plenty of information out there about solar, many people just starting out with their research will have some basic questions about how it all works. Here you will be able to read frequently asked questions about solar power and answers in plain English to help you get started with clean, green power.
Solar Financing Solutions - Solar buyers have many options to pay for a solar panel system without breaking the bank. From Solar Power Purchase Agreements (SPPAs) to Solar Leasing to Solar Home Equity Loans, Solar Mash breaks down each financing option to help users find the right fit.
What to Expect from a Solar Site Installation Visit - Being a good consumer means having some solid information going into your site visit, so here's a look at what you need to know before the installer arrives.
About Solar Mash
SolarMash.com is a comprehensive source of information about solar energy, solar power and solar technologies including solar panels. Users are able to read breaking solar industry news and informative articles about solar energy. Solar consumers are able to research a wide variety of reputable solar companies, including installers for residential and commercial installations.
# # #