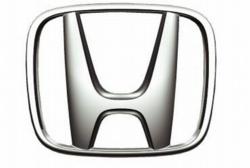 (PRWEB) May 31, 2011
For its tenth year in a row, the Honda Civic Tour will be bringing the hottest music artists to fans across America beginning August 5, 2011. blink-182, the band who headlined the first year the tour took off, is back with My Chemical Romance to entertain fans and carry out Honda's goal of raising environmental awareness through the tour. At Benson Honda, the leading Honda dealer in San Antonio, Texas, we're not only excited for Honda Civic's tenth tour but for the purpose of it.
Honda partnered with Reverb, a non-profit group to ensure the tour follows Honda's dedication to making the tour environmentally consciousness. Throughout the tour, blink-182, My Chemical Romance and Honda will be promoting environmental initiatives, games and education to raise awareness. There will be environmentally geared exhibits for fans to interact with at each tour date. Each tour stop will also display customized and autographed vehicles by each band.
"With the tenth anniversary of the Civic tour and the launch of the all-new ninth generation Civic, the timing couldn't have been better to bring back one of the biggest bands from tours past," said Tom Peyton, Honda brand manager for American Honda Motors Co., Inc. "This year's lineup of blink-182 and My Chemical is fun, exciting, hard-rocking and energetic – everything the Civic Tour has stood for over the past 10 years."
Honda has been bringing music enthusiasts bands like The Black Eyed Peas, Paramore, Fall Out Boy and more and is expected to play to over 500,000 fans this tour.
Honda's involvement with the community extends all over the world. Honda has been active in relief efforts in Japan since day one. At Benson Honda in San Antonio, Texas we're proud to be partners with such a conscious and involved company.
# # #