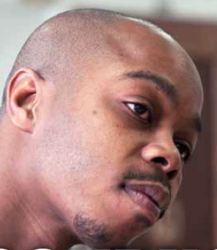 Tulsa far surpasses cities notorious for misconduct, such as Los Angeles, New York, Detroit and Philadelphia.
Tulsa, OK (PRWEB) May 31, 2011
It's the 90th anniversary of the 1921 Tulsa Race Riot—the worst in our nation's history—and now Tulsa has a new civil meltdown to deal with, according to "Misconduct City," an explosive new article from This Land Press.
The article explains how Tulsa's court records are unpoliced and up for grabs, and suggests the DA's office doesn't feel obligated to report police brutality. The article also reveals that Tulsa's misconduct complaints are currently five times the national average, based on a study from the National Police Misconduct Statistics and Reporting Project. It all spells mayhem at the Tulsa Police Department, which is currently embroiled in a large police corruption scandal.
In an exclusive investigative report, This Land staff reporter Joshua Kline reveals the deep dysfunction that has bred Tulsa's current environment of police corruption. On Thursday, May 26, This Land released an online video of the police incident that accompanies the May 31 publication of "Misconduct City: A Culture of Chaos Revealed at the Tulsa Police Department"
"On a per capita basis," Kline writes, "Tulsa far surpasses cities notorious for misconduct, such as Los Angeles, New York, Detroit and Philadelphia."
The article and the release of the video represent the first city-focused investigation of This Land Press, Oklahoma's first New Media company. In March, the Columbia Journalism Review called This Land "the New Yorker with balls" for its daring reports that have garnered international interest. In July, This Land Press will launch its full range of new media coverage that will include video and audio to compliment its bi-weekly print edition.
Kline's article, "Misconduct City," is the first to:

Reveal Tulsa's high rate of police misconduct complaints
Uncover the deep disarray of Tulsa's court records
Demonstrate that Tulsa's DA office exacerbates the misconduct problem
In an accompany editorial, "The Seeds of Corruption," This Land's editor Michael Mason underscores the article's importance in understanding the current TPD corruption scandal.
"The Tulsa Police Department is arguably the most embattled police force in the country," Mason writes. "Rocked by a recent corruption scandal that has so far resulted in the dismissal or reduction of 32 criminal cases, at a taxpayer cost expected to run into the millions, the TPD is ensnared in an epic legal mess."
Ultimately, "Misconduct City" posts a powerful portrait of a police force struggling to adequately deal with its problems.
(Note: This article refers to case #CF-2000-2768, State Of Oklahoma, Plaintiff, v. James Ricky Ezell III, Arthur Lee Bradley, Tyree Landon Walker, and Wilson Quinnon Duckett, in the Oklahoma State Courts Network).
###