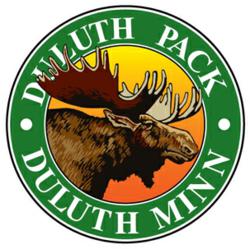 Duluth, MN (PRWEB) May 29, 2011
If you're wondering what backpacks the contestants on the new NBC TV show "Love in the Wild" are wearing, the answer is: it's the American-made Duluth Pack Wanderer. This pack
was chosen because of its durability and ruggedness, which is essential for the contestants on the show.
The Duluth Pack Wanderer is one of Duluth Pack's most popular products, and has been for many years. Customers appreciate the traditional style, American craftsmanship, versatile size, and unparalleled quality this pack provides. Made of canvas, leather, and metal buckles, this pack is built to carry most anything. The front and side pockets are perfect for holding essentials, keeping them accessible. The roomy interior provides ample space for everything else you need. Whether you're carrying school books or survival gear, the Wanderer Pack is the backpack you want.
About "Love in the Wild"
"Love in the Wild" is an exciting adventure dating series that puts relationships to the ultimate test. 10 single men and 10 single women, all looking for love, will experience a romantic adventure unlike anything they could have ever imagined. These singles have tried it all, and now they're headed deep into the remote jungles of Costa Rica to see if they can find that special someone they've been looking for. In each episode, the couples will pair up in exhilarating quests that will push their bodies and their emotions to the limit. "Love in the Wild" can be seen on NBC Wednesday nights starting June 1, 2011 at 10pm/9C.
About Duluth Pack
Duluth Pack, established in 1882, continues to make high quality packs for canoeing, camping and hiking as well as purses, luggage, messenger bags, hunting gear, and portfolio bags. These products are manufactured in Duluth, Minnesota, using time tested techniques. All Duluth Pack manufactured products offer a Lifetime Guarantee on craftsmanship and hardware.
# # #