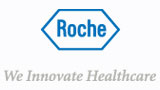 The online format gives medical and lab professionals a convenient way to stay up-to-date with the latest practices in their field and discuss how diagnostic testing can provide greater medical value
Yorba Linda, CA (PRWEB) May 31, 2011
BioConference Live, the world's largest series of online-only conferences bringing together clinical laboratorians and medical experts, announces today Roche Diagnostics as the Key Event Partner for the Summer Program scheduled for June 15-16. As a global leader in healthcare, Roche Diagnostics offers a broad portfolio of tools that help healthcare providers diagnose and monitor diseases like congestive heart failure, HIV, hepatitis and diabetes, as well as other medical conditions. These products and services are used by researchers, physicians, patients, hospitals and laboratories worldwide.
"The BioConference Live event represents a great opportunity for us to support education in clinical diagnostics," said Randy Pritchard, Vice President of Marketing at Roche Diagnostics. "The online format gives medical and lab professionals a convenient way to stay up-to-date with the latest practices in their field and discuss how diagnostic testing can provide greater medical value."
BioConference Live will feature live presentations from such speakers as Dr. Marc Bonaca, Cardiovascular Medicine Fellow, Brigham and Women's Hospital, who will be presenting on "Appropriate use of cardiac markers in ACS" and Dr. Matthew D. Krasowski, Medical Director, Clinical Chemistry Laboratory and Point of Service, Clinical Assistant Professor, Department of Pathology, University of Iowa Hospitals and Clinics, who will present on "Sustaining Quality with Laboratory Automation," and Dr. Hans Loyda, Director of Clinical Development and Education, Roche Diagnostics, who will present "The Changing Role of Cardiac Biomarkers in Clinical Practice." A complete list of speakers and session topics is available at http://www.BioConferenceLive.com. Attendees can easily text in questions to be addressed in real-time.
BioConference Live will also feature case studies in topical areas such as infectious disease, oncology, cardiology, hematology, laboratory testing, diabetes, point of care, allergy, molecular diagnostics, nutrition, and social media & clinical diagnostics. To register to attend this groundbreaking online conference for free, visit BioConferenceLive.com.
To learn more about presenting, contact Abstracts@BioConferenceLive.com or call (714) 269-2986.
To sponsor BioConference Live, contact Sponsors@BioConferenceLive.com or call (714) 926-6384.
About LabRoots
LabRoots is a social networking utility designed to network the scientific community based on individual scientific experience, discipline, and aptitude. LabRoots is relevant for all scientists including those within the fields of Life Science, Clinical Diagnostics, Healthcare, Environmental Science, Space Science, Chemistry, Physics, Mathematics, Engineering and Computer Science.
BioConference Live are trademarks of LabRoots, Inc. All other trademarks or service marks are property of their respective owners.
Press Contact: Greg Cruikshank, press(at)BioConferenceLive(dot)com, 714-926-6384.
###