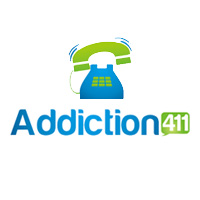 The more we all know about the disease of addiction, the more we can appropriately respond to the symptoms.
Pompano Beach, FL (PRWEB) May 29, 2011
Lakeview Health Systems, an award winning drug and alcohol treatment provider, is proud to announce the launch of Addiction411.com, a new authoritative addiction information site. In an effort to educate as many people as possible about the issues relating to addiction, diagnosis, dual diagnosis, personal health and family health, Lakeview Health Systems has developed an easily readable format for both medical professionals and lay persons.
Through Addiction411, people have the most up-to-date information and "best practices" that will enable them to bridge the gap between understanding addiction and treating addiction. Once people have the accurate information about addiction, the symptoms of addiction, withdrawal and treatment approaches, they can make more informed choices. Addiction411 provides a crisis hotline to handle questions about addiction and treatment options. Trained coordinators are always standing by 24/7 at 1-888-221-5866 assisting those needed treatment.
Lakeview Health Systems' Chief Operating Officer, Dr. Michael Provines said, "We are eager to utilize the internet as a tool to help people understand addiction and treatment. This site will provide those in the medical profession with a quick reference to help identify ailments related to drug and alcohol addiction. The knowledge gained from Addiction411 will allow appropriate interventions to take place by the primary physician and/or the family. The more we all know about the disease of addiction, the more we can appropriately respond to the symptoms."
# # #