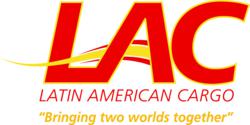 Latin American Cargo has a strong presence in all the major Latin American countries and they wish to use their expertise to help their clients and partners achieve the best results.
(PRWEB) May 31, 2011
Anyone involved with running a business knows that knowledge is necessary, especially when shipping and freighting. If you, or those working for you, do not know protocols, laws or even industry terminology, you may find your business isn't running as well as it could; especially when things become complicated, like during expansion or integration into new markets. These challenging periods require everyone to be at their best, and sometimes a little help can do just that.
Acknowledging this difficulty, Latin American Cargo (LAC) has launched a campaign designed to help with the complexities of international trade. The first of their series is based around the extremely important Incoterms, which stands for International Commercial Terms. These are widely accepted terms of trade that help companies define their actions and requests. These terms are made by the International Chamber of Commerce, an extensive organization spanning over 130 countries, including Mexico, Brazil, United States and Canada.
International trade is a very complicated process, dealing with several governments and hosts of rules and regulations. This effort to simplify the export and imports of international goods is a welcomed act, allowing business owners to have more time to deal with other aspects of trade.
These incoterms are a helpful system which categorizes specifics such as types of shipments, responsibilities, and the risks of the different parties involved in a commercial transaction. This video was inspired by the updated Incoterms of 2010, which had not been updated since 2000. The launch of these videos is timely due to the introduction of these terms in the beginning of 2011. Latin American Cargo sought to keep their partners and clients well informed and up to date with this helpful video. In an effort to keep offering added value services, LAC has planned to release more of such videos on a variety of topics.
Videos are not only an effective way to get important information across, but also to make a connection with the viewer. In this case the President and CEO of Latin American Cargo, Homero Herrera, was the one to deliver this message. This, more than just providing the informational message, also lets the viewer know that the head of the company cares about customer satisfaction and duty to their partners.
This video series represents a strong move towards solidifying the ties between Latin American Cargo and its partners. Having a corporate face and keeping your clientele informed and up to date shows professionalism and inspires trust.
Be sure to keep yourself up to date concerning Latin American Cargo and its video series. There will be more helpful and informative videos to come, from Incoterms to various other topics concerning transport and international trading.
To view the first video of the series click here. To know more about what Latin American Cargo has to offer you can visit their website at latinamericancargo.net
About LAC
Latin American Cargo (LAC) is a shipping and freighting company, operating out of Montreal, Canada, specializing in shipments going to and from different areas in Latin America. They are experienced with air, sea and ground transport. Their Mexfreight division, short for Mexico Freight, handles almost exclusively the transport to and from Mexico and acts primarily as a road transportation service. LAC has recently launched an informative video series.
###