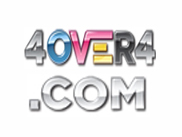 Giftprinters.com is a dream come true for the personal and creative gift shopper.
Astoria, NY (PRWEB) May 31, 2011
New York Printing company 4OVER4.COM, the owner of the GiftPrinters.com website, is a leading online printing company which provides free online proofs, free online job status updates and free expert file review without any obligation to purchase. 4OVER4.COM's high quality print products include the full spectrum of custom printing products including business cards, brochure printing, poster printing, custom labels, canvas prints, vinyl banner and vinyl decal printing, booklet printing, postcard printing and much more. The printing industry, having changed dramatically over the last few years, was most significantly impacted by the move towards online printing as the method of choice for obtaining high quality print products due to the natural fit between the printing process and the web. The next major trend to impact the printing industry significantly is the rapid rise of and high demand for personalized prints and photobooks on the web.
According to 4OVER4.COM, Giftprinters.com, the new personalized photogifts and photoprints online store was born out of the desire to deliver more personalized printing services to 4OVER4.COM customers. "Ever felt like you didn't quite like any of the gift items in your local gift shop?", "Or maybe you didn't feel they were personal or creative enough for you?" - these are some of the questions that drove the initiative by the company to come up with a personalized solution that allows customers to shop for very personal and creative gift items online from the comfort of their homes and offices. GiftPrinters.com has today become a growing destination for holiday and gift shoppers looking for gifts and keepsakes for those special moments in life that don't come too often.
From special gifts for the holidays like photobooks, ornaments and picture gift bags, to personalized sweets & treats for the children, gift shoppers can get it all at GiftPrinters.com. Customers can even design their very own gift items online using the site, as well as shop the extensive online gift store for almost any category of personalized gift items including clothing & bags, collages, gift tags, kitchenware, magnets, metallic prints, calendars, invitations, greeting cards, ornaments and so much more.
Shopping for creative gifts for the holidays or special occasions has never been easier, because with GiftPrinters.com, users get everything under one roof, and can shop securely and easily once they have been registered for free on the site. Whether it's prints & postcards, enlargements & posters, photobooks, photogifts, cards, calendars & invitations, framed art & canvas , cakes and sweets with pictures of lovely memories - or just about any creative gift you can imagine, you can get it at GiftPrinters.com
Quoting a 4OVER4.COM principal on Giftprinters.com, the new photogifts & personalized photoprints website;
"Our new site, GiftPrinters.com presents an amazing opportunity for gift buyers and holiday shoppers to access unique and personalized gift merchandise online. With our site, gift shoppers can design their own photogifts and photoprints online in many creative ways - imagine putting that special photo on a box of chocolate for a loved one, or that picture of the family trip to Maui on new school bags and gifts for your children; Giftprinters.com is a dream come true for the personal and creative gift shopper. Get wonderful gift ideas, shop at our extensive online creative photogifts store, design your own gifts, or get gifts for the holidays, a date, your anniversary, or even that special romantic getaway - all a click away on Giftprinters.com. Let the fun begin."
4OVER4.COM is a New York printing company that was one of the pioneers of online printing in the U.S., and the company continues to blaze the trail of innovation and creative printing solutions, churning out novel and customer-focused printing solutions by the day. Never before has the printing industry seen a printing company that thinks and works so hard to make every customer happy; the new Giftprinters.com website is the latest brainchild of 4OVER4.COM, and the website is set to do great things as it provides unique and truly inspiring personalized gifts and photo printing services for tasteful holiday shoppers and gift buyers.
There are literally thousands of gift ideas available on the site for photobooks, calendars, greeting cards, toys & games, jewelry, kitchenware and clothing, and buyers can shop breathtaking categories of gift items including personalized calendars, canvas prints, mounting & laminating, clothing & bags, collages, fabric goods, gift tags, gift bags, greeting cards, home & office items, invitations, jewelry, kitchenware, magazine covers, magnets, MLB gifts, NHL gifts, ornaments, photobooks, toys & Games, sweets & treats, and so much more - the list seems endless; talk about a bounty of creative gift items just waiting to be explored.
Gifts bought at Giftprinters.com will no doubt stand out and create a great impression, so start shopping the creative, personal way at GiftPrinters (dot) com today.
About 4OVER4.COM
Online printing company 4OVER4.COM, an NYC Printing firm, is a green printing company that serves tens of thousands of clients nationally and whose printing New York facility began operations in 1999. 4OVER4.COM provides unmatched technical and customer support and instant online pricing and ordering for full color printing services. Since 1999, 4OVER4.COM has offered free expert file review and free online proofs without any obligation to purchase. As a green printing company, our corporate philosophy as well as our business practices, support sustainable environmental renewal. We are happy to lead the way with environmentally and socially responsible printing practices and projects among national as well as New York Printers.
4OVER4.COM
1941 46th Street,
Astoria, NY 11105
###