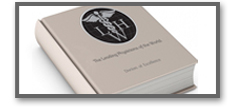 This reference guide streamlines the top 1-2% of the nursing industry
New York, NY (PRWEB) May 30, 2011
Look no further. The 2010-2011 edition of Worldwide Leaders in Healthcare is searching for a new crop of the world's best nurses to publish in their volume. This reference guide streamlines the top 1-2% of the nursing industry, making it easier and more reassuring for consumers and patients.
This invaluable reference contains everything a patient or caregiver may wish to know about their nurse. The guide provides every bit of information imaginable compiled into a full biography; including education levels, board certifications, specialties, hospital affiliations, and more. Because this guide focuses on the crème de la crème of nurses, it is an honor and a privilege for them to be selected. A patient can't go wrong and will be fully informed on their medical decisions instead of going in blind.
Nurses: Take the first step to putting yourself above the rest. Those seeking nursing help and care: Quick decisions are made even easier by having all the information at your fingertips. Be prepared, the 2011 edition of Worldwide Leaders in Healthcare is almost here.
To find out more about Worldwide Leaders in Healthcare, and this year's members to be featured in the 2011 edition, please visit The International Association of Nurses.
About Worldwide Leaders in Healthcare
Published yearly, and distributed exclusively to members, physicians and healthcare institutions, Worldwide Leaders in Healthcare selects the top 1%-2% of each healthcare specialty to be featured in their yearly publication.
Representing over 100 different medical specialties in all major markets across the globe Worldwide Leaders in Healthcare allows consumers to browse the biographies of the most distinguished healthcare practitioners from every field.
###