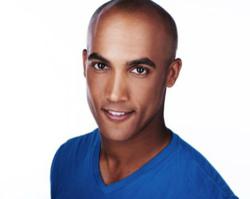 Giving back to the community is equally important as growing our business.
Leesburg, VA (PRWEB) May 31, 2011
Lawrence Stanley, an entrepreneur and philanthropist is a member of an 18 person group entitled Young Business Leaders. YBL consists of CEOs and founders of Northern Virginia businesses who have been involved in both Virginia business and the state's philanthropy circles. The group meets the second Friday of each month at the Mason Enterprise Center in Fairfax, VA.
YBL's philanthropic contributions are in line with many well recognized businesses. As an example at a recent foundation gala, YBL was right behind Booz Allen Hamilton, which donated $15,000.
YBL meetings typically include a guest speaker from the business community who shares information about his or her business, leadership style and corporate and personal philanthropy.
Over the past year guest speakers have included: Adrian Chapman, President and Chief Operating officer of Washington Gas; Jerry Gordon, President and Chief Executive Officer of the Fairfax County Economic Development Authority; and Alex Orfinger, Editor of Washington Business Journal.
YBL requires its members to make an annual donation of $1,000 to the Community Foundation for Northern Virginia.
"YBL provides me with a unique perspective on leadership, best practices and business development," notes Lawrence Stanley, who is managing partner and founder of The Cap-X Group, LLC. "As I focus on taking my business and philanthropic life to the next level, YBL has encouraged me to think outside the box to refine my business model while balancing work and life challenges."
The value of YBL is that it represents the next generation of leaders who will undoubtedly have a significant impact on the future of Northern Virginia community business.
###