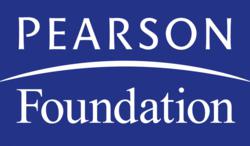 New York, NY (PRWEB) May 31, 2011
The Education Division of the Software & Information Industry Association (SIIA) honored Kathy Hurley, senior vice president of strategic partnerships for Pearson and the Pearson Foundation, with its prestigious Ed Tech Impact Award. SIIA annually recognizes leaders in the industry during its Ed Tech Industry Summit in San Francisco.
To a standing ovation, Hurley was presented the award by last year's winner, Tom Greaves of The Greaves Group.
Hurley's accomplishments and contributions to the education industry span more than 35 years. She currently serves on several key industry and education advisory boards, including the Board of Directors for SIIA, Consortium of School Networking (CoSN), Association of Educational Publishers (AEP) and DigitalNow; and, in her role as chair of the Partnership for 21st Century Skills (P21), she has been at the forefront in leading the charge for 21st century skills. During her years in the industry, she has also served in SIIA's Education Division and on ISTE's Board of Directors. Hurley plays a major role in developing key partnerships for Pearson and the Pearson Foundation, as she works to create new approaches and partnerships to drive innovative educational solutions. She began her career as an educator of children with special needs.
Hurley has received numerous awards, including CoSN's first-ever Outstanding Private Sector Achievement Award. She was inducted into the Association of Educational Publishers Hall of Fame for her achievements and service to education publishing. Last year, SIIA recognized Hurley with an award for her 25 years of contributions to the education industry.
SIIA Education Division Vice President Karen Billings said, "Like so many of our SIIA membership, I have known Kathy for most of my career, and have witnessed firsthand so many examples of her passion and commitment to improving education. Kathy's hard work and dedication has helped innovative ed tech ideas flourish, making her such a worthy recipient of SIIA's Ed Impact Award."
Peter Cohen, CEO of Pearson School, said, "On behalf of everyone across all of Pearson, I congratulate Kathy on this prestigious recognition of her contribution to the mission that we all share – ensuring a 21st century education for children everywhere and helping teachers be successful. This award is testimony to her amazing career of creating all kinds of partnerships to achieve those goals. We share a genuine admiration and respect for all that she has accomplished."
"Thanks to her leadership and her amazingly generous spirit, Kathy's had a remarkable, one-of-a-kind influence in the education industry," said Pearson Foundation President Mark Nieker. "This award celebrates her unique and continuing contribution, and – together with all her friends – all of us at the Pearson Foundation congratulate Kathy on this well-deserved recognition."
About Pearson
Pearson, the world's leading learning company, has global reach and market-leading businesses in education, business and consumer publishing (NYSE: PSO).
About the Pearson Foundation
The Pearson Foundation extends Pearson's (NYSE:PSO) commitment to education by partnering with leading nonprofit, civic, and business organizations to provide financial, organizational, and publishing assistance across the globe. The Foundation aims to make a difference by sponsoring innovative educational programs and extending its educational expertise to help in classrooms and in local communities. More information on the Pearson Foundation can be found at http://www.pearsonfoundation.org.
###