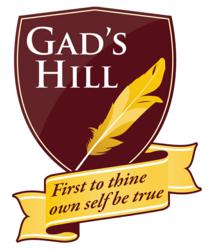 "There will be better resources and facilities for the pupils with cutting edge technology and up to date learning rooms. All the pupils, parents and staff are looking forward to being in their new home by 2012."
(PRWEB UK) 31 May 2011
The former home of world renowned author Charles Dickens is to be opened to the public for the first time since his death in 1870 by its current owners Gad's Hill, the top performing independent school in England.
It follows the decision by Gad's Hill to build a new state of the art £10 million school in the grounds of the old house which will allow it to be turned into a museum and world heritage centre in 2012, a project expected to attract visitors from across the globe.
Gad's Hill Independent School in Higham, near Rochester, Kent, which owns the Grade One listed Georgian property, Gad's Hill Place - has been using the premises for teaching since the 1920s.
The past ten years have seen a significant period of growth and progress for the School, named this year as the country's top independent school by the BBC, The Times and in the Government's School League Tables. Gad's Hill is also eighth best school overall when including state schools.
It is this success that has enabled Gad's Hill to invest in a new school construction and to mark the start of the £10 million project, it will be hosting a 'ground-breaking' event at the site in Gravesend Road at 2pm on Thursday 9th June – the 141st anniversary of Charles Dickens death.
Headmaster of the School for three to sixteen year-olds, Mr. David Craggs, has long campaigned for pupils to vacate the historic and increasingly fragile 18th century house and for Dickens's home to be opened to visitors on a permanent basis.
He said: "Our academic achievements have been consistently good over the past ten years and this last year have been second-to-none, especially in traditional core subjects such as Maths, English, Science, French and IT.
"While it is a real, and extremely rare, honour to be able to learn English in what was Charles Dickens bedroom, it's no longer practical for our growing School to use this building.
"I will miss the unique privilege of running a school from the great man's own study, but eagerly await the completion of the new school buildings as they will provide a cornerstone for future success and will be better suited to educating children in the 21st century.
"There will be better resources and facilities for the pupils with cutting edge technology and up to date learning rooms. All the pupils, parents and staff are looking forward to being in their new home by 2012."
The heritage centre is due to open in 2012 to coincide with the 200th anniversary of Dickens' birth, giving the School's current and next intake of pupils the chance to learn in illustrious surroundings.
Marion Dickens, trustee of the centre and Dickens' great-great-granddaughter, said: "Since the house was turned into a school, public access to it has been very limited. Now, for the first time, people who love the books will be able to visit his home."
Clague Architects have been deeply involved in this scheme since its outset in 2006. Andrew Clague said: "The new school will set a milestone in creating exceptional educational space with unique features for this historic school. One of these being the all day café space for staff meetings, informal gatherings and so on. It is a very human and 'adult' idea – the essence of the school.
"Phase I is to begin now and there is a further phase to complete the work. When all is completed the school will have exceptional premises and the public in Gravesham area will have access to a house that 'creaks' with its Dickens' history.
"The architectural idea is that the school will always be closely linked with the mansion and it forms part of the key view on entering the school. The mansion environs will be cleared of buildings that spoil its relationship with the countryside and it will be available to the public."
Others involved in the new school project include Leo Hickish from Batcheller Thacker, Planning and Development Consultants.
He said: "Having been involved in this project since its inception it is wonderful to know that building work will start soon on this major educational and historic development."
The range of new school buildings are being erected by construction company Farnrise on the existing school playing fields and will eventually accommodate 280 Senior pupils and 200 Junior and Kindergarten pupils.
Mathew Constable, Construction Director, Farnrise said: "We are very pleased to be associated with Gad's Hill School and look forward to what will be a good working relationship which I am sure will prove mutually beneficial. Farnrise see this as an excellent opportunity to further their involvement and support within the education sector and local community."
Financing the multi-million pound project is Handelsbanken. Branch Manager Jeremy Brett said: "Handelsbanken, Maidstone is delighted to provide finance for this prestigious project. We are really looking forward to working with Gads Hill."
ENDS
For further information or to arrange an interview contact the Press Office on 01474 822366 or Colin Felton at CFA on 01622 754295 or Mobile: 07850292368
Gad's Hill School
Higham, Rochester
Kent, ME3 7PA
T 01474 822366
Headmaster
David Craggs B.Sc MA FCoLLP FRSA
Notes to editors:
Journalists and photographers are invited to attend the ground-breaking ceremony on the 9th June - the anniversary of Dickens death - at Gads Hill Place, Gravesend Road, Higham, Rochester, ME3 7PA at 2pm. Please confirm with Faye Kavvadias, PR Manager, if you wish to attend on 01474 822366
Artist impressions and an computer generated-animation of the new school buildings are available on request.
For more news and updates visit our website http://www.gadshillschool.org, follow us on Twitter @GadsHillSchool or Facebook @GadsHillSchoolOfficial
Excellence, enthusiasm, friendship and success have been the hallmarks of the School, with its popularity with parents and pupils growing every year. Demand for the entry to the school is strong and the school population has more than doubled in size. There are waiting lists for many of its year groups.
Gad's Hill's priority is for children to enjoy school, with its focus being not only on academic but personal growth via a number of channels, including drama, music, competitive game, trips, visits and Combined Cadet Force that keeps pupils occupied, challenged and inspired.
Charles Dickens lived at Gad's Hill Place from 1856 until his death 14 years later in what is now the school dining room. At the time he was working on his final novel, The Mystery of Edwin Drood.
Dickens was born in Portsmouth on February 7 1812, the second of eight children to Navy clerk John Dickens and his wife Elizabeth.
Having written such well-received novels as Bleak House, Hard Times and David Copperfield, Dickens was able to buy Gad's Hill Place at the age of 44. The mansion was held in high regard by Dickens as he had walked past it as a boy and dreamed of living in it.
# # #