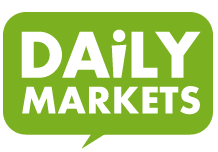 As summer holiday approaches and gas prices continue to climb, one good way to save money at the gas pump is by using credit cards that offer rewards or cash back for gasoline purchases.
New York, NY (PRWEB) June 30, 2011
DailyMarkets.com, a financial website based in New York that helps consumers save smarter and invest smarter, has just released a much sought-after section on tips for saving money on gasoline this summer. Since fuel prices have been soaring over the past few months, DailyMarkets.com has been helping consumers by suggesting different ways to save on gas and other traveling expenses during the summer holidays, and even on a day-to-day basis.
According to the U.S. Energy Information Administration's prediction, gas prices will increase by $1 per gallon this summer, reaching $3.75 per gallon, compared to last summer when the price of gas was $2.76 per gallon. If gas prices continue to skyrocket, consumers might need to decide whether to save on other expenses in order to have more money available for gas, learn tricks on saving during travel (especially on gas usage), or stop using their vehicle for summer travel altogether and consider another alternative.
DailyMarkets.com has compiled a list of the 10 best gas saving tips for people who plan on hitting the road this summer. For example, accelerating and braking suddenly has a direct impact on the gas that is used, using much more gas than when people slow down or accelerate smoothly. Certain pointers on when to use the air-conditioning and when to open the car window will also be helpful for drivers who want to save on gas.
As a result of more people looking for ways to save money on gas purchases, many credit card issuers have put a special emphasis on promoting credit cards that offer cash back and rewards when purchasing gas, or when spending on other travel-related expenses.
DailyMarkets.com not only provides tips on saving on gas, but also a list of the best credit cards that will help consumers earn rewards, discounts and cash back on gas and other travel purchases.
"As summer holiday approaches and gas prices continue to climb, one good way to save money at the gas pump is by using credit cards that offer rewards or cash back for gasoline purchases," says Grace Cheng, founder and CEO of DailyMarkets.com. "Some credit cards offer up to 5% cash back when making gas and other travel-related purchases for a few months out of the year, while others offer 2% cash back all-year-round on gas purchases."
Because of the high cost of auto travel, some Americans have found flying to be a better alternative. Americans who plan to travel abroad this summer holiday should consider looking into air miles credit cards. Air miles credit cards are some of the best ways for consumers to save on airfare, while at the same time giving them the opportunity to earn bonus miles, and even free air tickets. DailyMarkets.com has also come up with a list of the 6 Best Air Miles Credit Cards with bonus miles promotion, which will help consumers have a better idea of the best offers in the market currently, and which credit cards will match their needs the most.
"Consumers should keep up with and compare the latest credit card offers frequently, as many new credit card promotions are being launched this year with the purpose of attracting good credit customers who want to focus on saving money and getting discounts," says Grace Cheng.
Consumers can make use of DailyMarkets.com's Credit Card Reviews section to easily compare top credit cards side-by-side, read detailed reviews of the best credit cards, and apply online with the click of a button. The large listing of credit cards in this section include cards offering rewards, cash rebates, airline miles, 0% introductory APR on purchases and balance transfers, and also business credit cards, student credit cards, secured credit cards, prepaid cards and many others.
Consumers can also compare and find credit cards best suited to their needs with DailyMarkets.com's unique Credit Card Search Wizard. By simply filling out some details about their spending habits, consumers can find credit cards that will help them earn the most rewards, miles or points in the categories they spend the most in. Consumers interested in rewards credit cards can also check out the popular Credit Card Rewards guide to browse the latest card offers direct from banks.
About DailyMarkets.com
DailyMarkets.com is a personal finance and investing site founded in 2008 by Grace Cheng who was named as one of the 'new kids in cyberspace' by Financial Times in 2007. DailyMarkets.com has an exclusive personal finance section, with a special emphasis on educating US consumers about credit cards and helping them find the best credit card for their needs. The smart Credit Card Search tool, that is unique and exclusive to DailyMarkets.com, is designed to help consumers find the perfect credit card based on their spending habits. Consumers can also browse through the huge selection of credit card offers such as balance transfer cards, rewards credit cards, low interest credit cards, cash back credit cards, business credit cards and more. Check out DailyMarkets.com's first-ever Best Credit Cards 2011. For more information, visit DailyMarkets.com.
###