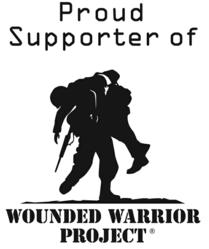 Brooklyn, New York (PRWEB) June 01, 2011
MusicSoldiers.com has teamed up with Rising Soul Productions and The Shop Brooklyn to host its third annual charity event, Sessions for Soldiers. This year's fundraiser will be held at The Shop Brooklyn (290 Metropolitan Avenue) from 8 o'clock to midnight and will feature a night of classic soul covers to benefit the Wounded Warrior Project (WWP). Invitations will be honored with $10 at the door, with entrance by the public based on the venues capacity at any given time. All proceeds will go towards the WWP in an effort to raise awareness of the troops returning home with physical injuries and stress-related illnesses.
Rising Soul Productions' Songwriter Sessions House Band, featuring soul duo Sabrina/Giorgio, Timmy on bass, Mike on guitar and Eric on drums, will accompany local artists performing songs of perseverance and strength to encourage the community to recognize the personal struggles troops face as they return home. Many of these individuals return from Iraq and Afghanistan and, if they're not struggling to recover from a physical war-related injury, suffer from stress related illnesses that are not treated appropriately for a number of reasons. Sessions for Soldiers is being held to pay tribute to those that serve us and acknowledge that their souls, like ours, are worth preserving.
The Wounded Warrior Project was founded in 2003 when several veterans and friends, moved by stories of the first wounded service members returning home from Afghanistan and Iraq, took action to help others in need. What started as a program to provide comfort items to wounded service members has grown into a complete rehabilitative effort to assist warriors as they recover and transition back to civilian life. Thousands of wounded warriors and caregivers receive support each year through WWP programs designed to nurture the mind and body, and encourage economic empowerment.
Music Soldiers founder Liz Imler and Rising Soul Productions founder Sabrina Clery have been producing events since meeting at NYU's music business program in 2007. As an independent promoter, Liz has produced events to raise funds for cancer and type I diabetes and continues to find ways to use event production to contribute to larger causes. After a successful term as a marketing and brand specialist at VIBE Media Group, Sabrina currently produces and hosts Songwriter Sessions, a monthly live event showcasing and celebrating the professional and amateur songwriter.
For more information visit http://musicoldiers.com/news
###