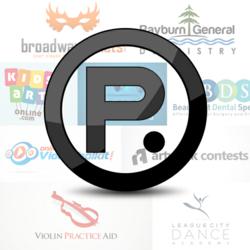 I was greatly impressed with the ease of use of the website, and most especially the quality of the design...
(PRWEB) June 13, 2011
ThePerfectDesign.com, a recently launched graphic design contest site, demonstrates their understanding of the graphic design industry by focusing equally on both the needs of the customer and the needs of the designer. Each participant registers with the site, expressing their needs and preferences, and offering incentives (the contest holder) and samples of their work (the graphic designer). Like any successful matchmaker, ThePerfectDesign.com is replete with features designed to make the 'getting-to-know-you' process as simple and detailed as possible. Unlike the prospect of matrimony, however, the customer has the chance to preview the final product before purchasing!
As a free-lance graphic designer, finding work within the industry can be as complicated and time-consuming as finding a soul-mate (or even a date for Friday night.) One of the most frustrating elements of free-lance work is the difficulty connecting with the market for any given specialty - actually finding the customers. ThePerfectDesign.com is a graphic design contest site, specifically tailored to function as the perfect matchmaker between talented free-lance graphic designers and the customers who need their special skills.
One of the primary goals of ThePerfectDesign.com is to help streamline this process, making it possible for a graphic designer to reach hundreds of potential clients simultaneously. The Perfect Design.com is unique among graphic design contest sites, in that they use their homepage to ask site visitors to identify from the very beginning which type of user they are: either a customer, or 'contest holder,' or a designer. From that point they are then able to tailor the user's experience on their site exactly to fit their needs.
For free-lance graphic designers looking for work, ThePerfectDesign.com walks each designer through the process of registering with the site (for free) and uploading samples of their work for potential clients to view. A designer can view all the contests currently being held and decide whether or not they fit their specific capabilities. Entering a contest and submitting artwork and designs is simple and clear, and takes only a few seconds. ThePerfectDesign.com will also track the contests individual designers have participated in, their results, and the amounts of their awards.
For customers looking for high-quality graphic design work customized to their specifications, ThePerfectDesign.com asks them to register with the site and create a simple user profile. For a small fee, customers are then able to enlist the website services to host a contest, or become a 'contest-holder.' In a few simple steps, customers can describe the artwork, website design or logo design they need, and specify the amount they are willing to pay the 'contest winner.' Each customer's contest is then announced to the hundreds of graphic designers registered with ThePerfectDesign.com, and the submissions start flowing in. It takes less than 20 minutes to register and set up the contest, and from that point on how long a customer takes to decide between designs and choose their winner is completely up to their discretion.
Regardless of whether the individual is a GDLW (graphic designer looking for work) or a BLFD (business looking for designs), ThePerfectDesign.com can foster a relationship that is guaranteed to leave both parties satisfied and fulfilled. Helping more businesses and graphic designers find their perfect match every day!
###