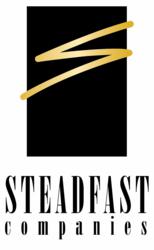 These gentlemen have been integral to the success of multiple wholesale distribution companies, and will add to the bench strength of our capital markets team.
Irvine, CA (PRWEB) June 15, 2011
Steadfast Companies announced today that financial services industry veterans Greg Brakovich and Jamie Shepherdson have joined forces with the company to provide advisory services and to facilitate the strategic expansion of the sales and the distribution effort for the company's privately placed and publicly registered investment products.
Greg Brakovich and Jamie Shepherdson are co-principals of Crossroads Capital Group, LLC. Crossroads Capital was formed to provide investment and advisory services for public, non-traded REITs and other alternative investments, and recently purchased a minority equity interest in Steadfast REIT Investments, LLC to assist in the overall positioning and growth of the Steadfast Income REIT, the company's $1.65 billion public, non-traded real estate investment trust, as well as future alternative investment programs. Additionally, Brakovich and Shepherdson will serve on Steadfast Capital Markets Group's Board of Managers.
"Our vision since launching the Capital Markets Group in 2009 has been to develop best-in-class, real estate-based and alternative investment programs that allow investors to capitalize on opportunities given the current economic environment," said Rodney F. Emery, Steadfast Companies' CEO. "These gentlemen have been integral to the success of multiple wholesale distribution companies, and they will add to the bench strength of our capital markets executive management team."
Both Brakovich and Shepherdson have more than 30 years of experience in the financial services industry. Brakovich has specialized in building and managing wholesale distribution organizations, including three of today's market leaders: Fidelity Advisors, AXA Distributors and MetLife Investors. He most recently was the CEO of KBS Capital Markets Group, working as the dealer-manager for KBS REIT I and KBS REIT II.
Shepherdson has comprehensive experience within the wholesale distribution of life and annuity insurance products, mutual fund, real estate and oil and gas assets, and has held roles as president of Retirement Services of AXA Equitable, chairman of AXA Life Europe, president and CEO of John Hancock Funds, co-CEO of MetLife Investors and vice chairman of McGuiness Companies.
"We will work hand-in-hand with Steadfast to further their efforts of developing a distribution platform with a team that has the breadth of experience to deploy multiple products across different channels," said Shepherdson.
Simultaneously, to aid the company's burgeoning sales and distribution network, Steadfast Capital Markets Group has expanded its sales team to 12 territories to allow for greater geographic coverage across the United States, and announced that Phil Meserve has been named as president and CEO of Steadfast Capital Markets Group and that Angela Barbera has been added as senior vice president, national accounts.
Meserve has also held tenure at AXA, MetLife and Fidelity, as well as overseen distribution efforts within the institutional, registered investment advisor and wirehouse channels at companies including TBG Financial and Equitable Distributors.
Barbera most recently was vice president, national accounts for KBS Capital Markets Group and was part of the team that developed and maintained a selling group spanning over 200 broker-dealers for five KBS public, non-traded REITs.
"We're maintaining an acute focus on developing a first-class sales and distribution team to effectively deploy the company's investment products across multiple broker-dealer channels," said Meserve. "By doubling our territories and adding key national accounts team members, the goal is to provide our broker-dealer and financial representative partners with superior service and support from the SCMG team."
About Steadfast Companies
Steadfast Capital Markets Group is the securities and financial services division of Steadfast Companies, a group of affiliated real estate investment and operating companies that acquire, develop and manage real estate in the U.S. and Mexico and owns and/or operates over $1.5 billion in assets. Over the last 17 years, the Irvine, Calif.-based company has earned the trust of numerous institutional investors, lenders, national tenants and industry partners across four real estate asset types -- multifamily, commercial, retail and hospitality. SCMG's goal is to leverage the company's experience and track record to offer investment programs through the retail broker-dealer and institutional channels. For current information on our offerings call 877-525-SCMG (7264) or steadfastcompanies.com
This press release shall not constitute an offer to sell nor the solicitation of an offer to buy, nor shall there be any sale of these securities in any state in which such offer, solicitation, or sale would be unlawful prior to registration or qualification under the securities laws of any such state. An offer is made only by the applicable offering documents. for those considering an investment in any investment program, please contact your investment professional or Steadfast Capital Markets Group at 877.525.SCMG (7264).
###