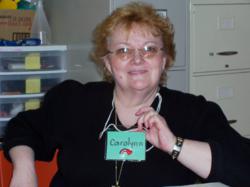 "Together we can change the world, one good deed at a time."

Pay it Forwarders everywhere
(PRWEB) June 07, 2011
S.E.E.K. Services ON Inc. has recently launched its new resource website. The organization now offers a unique resource for child and youth workers and others who work with the social and emotional issues of children and adolescents. S.E.E.K. Services believe the website has something substantial to offer communities, college students, new grads and colleagues in the field. Website: http://www.seekservices.ca
S.E.E.K Services On Inc. offers an exclusive opportunity for new grads and colleagues to connect and collaborate on request. An online profile that highlights field related areas of service and personally developed materials and programs is one of the services provided by S.E.E.K. A submission form for profile request is available online through the website or on request – e-mail: info(at)seekservices(dot)ca. The cost of showcasing a profile is a pay-it-forward opportunity. By contributing something for the site's Online Sharing Library, child and youth workers will be providing a resource service to others as well as making the work available for all who visit the site. The article, program or document provided will be linked to an online profile, which is set up for S.E.E.K Service users.
Users of S.E.E.K. services are encouraged to take advantage of the free services offered through the website, including: advertising through profile, showcasing developed material/ programs, self publishing & direct selling of field related materials, networking, library sharing and connecting with community organizations.
Other publishing services offered by S.E.E.K. that remain as optional additional features include: selling, showcased material through the website (small percentage fee), PDF E-Book, editing and compiling services and registering for copyrights. For more information regarding these additional services please contact info(at)seekservices(dot)ca.
**As an added profile feature, if a colleague has a personally developed program or book to be made available for purchase they can show case the information and choose to sell through SEEK or direct through their personal care information.
For more information please contact:
Carolynn McCully CYW
S.E.E.K. SERVICES ON INC.
E-mail: Info(at)seekservices(dot)ca
Phone: 519-490-1632
Website: http://www.seekservices.ca
# # #