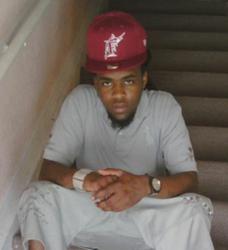 We make music for everyday people since everybody is not popping champaign bottles and driving luxury cars.
Miami, FL (PRWEB) June 13, 2011
When Rick Ross announced his Maybach Music Group Latino Branch in the December of 2009 Miami New Times (Village Voice Media Group), he not only helped to solidify his dominance among Miami's Latino Rap & Hip-Hop community. He also opened avenues to showcase Latino and non-Latino Miami based artists as well.
Maybach Music Latino's first non-Latino music production features 22-year-old North Miami Florida native "Money Rod" from the group Auder Limits and features production from Lu & Hugo Diaz who also produced tracks for Daddy Yankee, Lil Jon & the East Side Boyz, Lloyd Banks, DJ Khaled, Trick Daddy, Trina, Brisco and the "2 Fast 2 Furious" movie Soundtrack. The latest releases by Auder Limits includes a six song EP titled "We On, We Gone" and a free mix-tape both available online via i-Tunes, amazon.com and datpiff.com respectively. Both projects feature Auder Limits and Maybach Music Latino president "U.B.", along with productions by the Diaz Brothers, G Music Beats and Vybe Beats.
Auder Limits, comprised of members Young Trell and Money Rod are part of a new generation of young rap artists who are utilizing the Internet to self-publish and release their own music instead of seeking to be signed by a major label. They are currently looking for opportunities to license their music to film and television productions. Money Rod describes the group's music and the music they promote as, "the sound of Miami's underground music culture" and "music by people who live and grew up in Miami, Florida's neighborhoods". This does not mean that their music is without international appeal. With the help of Maybach Music Group Latino, Auder Limits has already begun building bridges, musically speaking, between Miami's Hispanic and African-American rap music fans and hope to continue gaining fans from cultures throughout the world.
Download the Money Rod Recognize Real Mixtape Vol. 1 free for a limited time here: http://www.datpiff.com/Auder-Limits-Money-Rod-Recognize-Real-Mixtape-Vol-I-mixtape.229486.html
Purchase addition music from amazon.com here: http://www.amazon.com/We-Gone-EP-Explicit/dp/B0052GV0UG
More information about Maybach Music Group can be found at http://maybachmusiclatino.com and http://www.deeperthanrap.com.
# # #