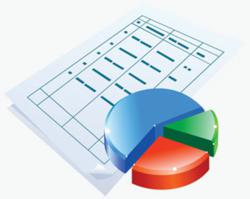 (PRWEB) June 03, 2011
It's no longer a secret that the key to great search engine rankings is professional Search Engine Optimization (SEO). As the most effective and cost-efficient marketing tool available to any online business, strong SEO enables websites to gain higher search engine visibility and outrank the competition. Active Web Group, a full-service web marketing firm, is currently offering a free SEO analysis on websites to help discover the effectiveness of the site and how it can benefit from improved SEO.
Professional search engine optimization can help any online business, no matter how small, compete with major corporations who already have an established web presence. The SEO specialists at Active Web Group possess ample experience and knowledge of advanced SEO strategies both on and off the page that will help increase web traffic and sales conversions.
Why take advantage of a free SEO analysis? As experts in keyword relevancy, optimizing page content, inbound linking, and many other optimization techniques, Active Web Group has enabled many businesses to achieve high rankings on major search engines, ensuring that they are found first, before their competitors.
A free SEO analysis from Active Web Group will include a comprehensive site report that details the relevancy of the current content and keywords, the quality of metadata, social media presence, and also an analysis of how the site fares against its competitors.
Contact Active Web Group for a free SEO analysis from the NY SEO Specialists!
Active Web Group's mission as a full-service web marketing firm is to provide any size business the opportunity to leverage and utilize the power of the Internet as a marketing tool to expand their business. Active Web Group uses cutting edge Web Design techniques and employ professional Search Engine Optimization practices to make Internet Marketing Campaigns stand out from the rest.
# # #