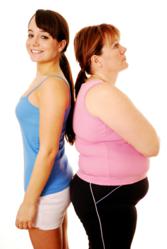 I lost 30 pounds in 10 weeks and 8 dress sizes. Dr. Miller
Rockville, MD (PRWEB) June 02, 2011
This weight loss program is performed out of The Spinal Correction and Wellness Center. It is located in Maryland and serves the cities of Rockville, Gaithersburg, Bethesda, Silver Spring, Germantown, Washington DC and Potomac.
We know how difficult weight loss can be to achieve and our professional staff have developed a program for those who are having difficulty with their weight loss. We use the very latest in modern technology and our program includes supplements, vitamins, and nutrition to lose weight. Our staff work with the patient to help them reduce their weight and build confidence in themselves.
Positive benefits include weight and fat loss but more importantly, keeping the weight off. The office also uses technology which will accurately measure your body fat, muscle mass and hydration levels. And, this can be monitored by the patient online, measurement to measurement.
The Spinal Correction and Wellness Center has helped residents of Rockville, Maryland to overcome their weight issues and feel more confident in themselves, therefore if you feel you have a problem with your weight then don't hesitate to contact us and we can start your program today. Our friendly and professional staff will work with you to achieve your goal of weight loss using our innovative methods to natural healing.
###