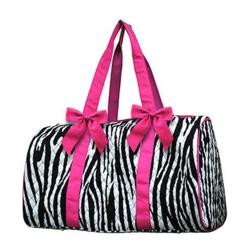 (PRWEB) June 07, 2011
MommyWholesale.com launches new collection of handbags, market bags, purses, backpacks and diaper bags. These hot new items can be found online and include leather messenger bags, daisy patchwork wallets, hot pink cross flat wallets and Breast Cancer Awareness pink ribbon embroidery totes.
Wholesalers as well as the average woman can purchase fashion handbags at a discounted cost. These boutique-style items are similar to the design and quality that might be found in a high-end store and are readily available to the average discount shopper.
"We can offer one-of-a-kind items you can't find in large chain stores," says Tommy J. Lee, owner of Mommywholesale.com. "Our customers have a retail store, but we also sell to boutiques and spas. Retailers can create their own profitable business."
MommyWholesale.com offers a variety of popular handbags, including a monogrammed quilted bag collection, religious bag and pink ribbon breast cancer awareness bag, peace sign rag patchwork bag, zebra flower, and fleur-de-lis motif bag.
Monogrammed quilted bag collection includes popular items such as zebra quilted diaper bag, polka dot quilted diaper and duffle bag, messenger bag and backpack.
Other popular items are religious handbags, including Philippians 4:13 embroidered bags and bible case. "Special Cause" items, such as pink ribbon breast cancer awareness bags are, also, popular.
Designer inspired items such as peace rag patchwork bag, zebra flower and fleur-de-lis handbags are also available. Insulated picnic market basket and zebra print lunch bags are also hot items.
Online shoppers can save up to 60-70 percent on fashion handbags by shopping this wholesaler website. New customers can sign up just by entering some basic information and a business license number.
Setting up an account on the site is quick and easy, with customers entering some basic information and a business license number. For orders above $1,000, there's a 5% discount on the entire order and free shipping. The site offers 3% discount when purchases are between $500 and $1,000.
# # #