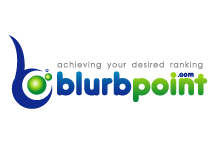 I have gone to blurpoint twice now, and I like them. They do work to get the job done and effectively, they key is to communicate with their staff exactly what it is you want and expect, so there is no confusion and both sides are clear. - Ian R
Ahmedabad, Gujarat, India (PRWEB) June 13, 2011
Led by Sanket Patel and Harshal Shah, both of whom bring years of expertise in search engine optimization , web development and ecommerce solutions, Blurbpoint strives to make sure their clients have the sort of well rounded marketing solution today's sites simply must have in order to succeed now that Google has changed the rules for effective SEO. Diversity of services and strategies means that links are built in many ways that have proven track records for producing measurable results in traffic and sales. From Social Bookmarking to Directory Submission to Forum Link Building, Blurbpoint offers everything a modern web site needs to get the traffic that can make a difference between commercial success or failure online. Patel and Shah's deep understanding of today's web structure, as well as the history of that development, has led them to focus on a multi-tiered approach to site promotion. Article Submission, Press Release Distribution, Link Wheels and Social Media Marketing are all part of the plans the firm offers. Advanced SEO, Hire Dedicated SEO and Complete Link Building Service each provide a unique attack to the challenges today's web sites face in getting the word out about their presence and what they have to offer visitors.
Blurbpoint brings together a team of more than 250+ dedicated employees and has already worked with more than 2,500+ clients since their inception. With top rankings being a core focus of the firm, search terms like NYC accountant, motorcycle mirrors and online therapist are their proven number 1 rankings for US clients. UK clients have achieved top placement for terms such as iPad case, printed mugs, stair lift and live casino. These prove that Blurbpoint has the manpower and technical skill to achieve huge results for a multitude of companies today across a huge range of industries and markets around the world.
The company caters to English speaking nations such as the United States, the United Kingdom, Canada, Australia and European nations, but they welcome clients from any point on the globe, as well. Customized service is what they are all about and many clients have chosen them after meeting them in person at crucial tech events. Blurbpoint company representatives can bee seen at SMX Toronto in Canada, Adtech London in the UK and SES San Francisco in the US.
Those who want to find out more about Blurbpoint and their SEO Service should visit http://www.Blurbpoint.com where they can chat live with a representative or call (516)665-1600 to speak with someone over the phone.
###