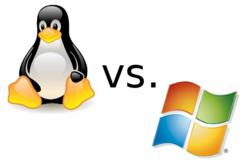 Now customers have a choice between Linux or Microsoft Windows for your Hosted VOIP solution.
San Diego, CA (PRWEB) June 28, 2011
Hosted voip services are especially well suited for small and medium sized businesses. But when it comes to comparing services, the different options are either extremely limiting or overly complicated. That is why we have partned to give our customers the best solution for their needs. By doing this, we handle the details. With Ztelco and Computer Support of San Diego it's these details that matter because we know that each and every business has different needs. That is why we have partnered to offer our customers a choice for their hosted voip services. With our partnership, you'll have the flexibility to design your service plan so that it works for you and your business.
Computer Support of San Diego is able to provide customers a Windows based platform their Hosted PBX needs. Our windows based platform is a software based private branch exchange (PBX) based on the SIP (Session Initiation Protocol) standard. It enables extensions to make calls via the public switched telephone network (PSTN) or via Voice over Internet Protocol (VoIP) services. By leveraging the latest dotnet technologies from Microsoft and built upon dotnet version 4.0, our Windows platform hosted PBX is able to provide ease of administration, rich feature and integration with the applications you are familar with.
Ztelco provides the expertise when it comes to VOIP technologies using open source solutions. Their premier offering is an open source Unified Communications Server software that brings together IP PBX, email, IM, faxing and collaboration functionality. With an easy to use Web interface and such powerful capabilities such as a Call Center software with predictive dialing, this is the choice of many small and medium businesses.
About Computer Support of San Diego
Computer Support of San Diego is a leading provider of San Diego IT Support and IT Solutions geared for small and medium businesses. By creating end to end solutions for our customers, we remove the risk and expense of the traditional piecemeal approach. Our solutions leverage cloud computing, high performance network and the latest virtualization technologies. Visit our website at http://www.supportsd.com to download our newest whitepaper on how we can help technology transform your busines.
For media inquiries, please contact Sarah Butterworth at 858.384.0985 or via email at sarah(at)supportsd(dot)com.
About Ztelco Technologies
Ztelco is a leading provider of business telephone solutions based upon open source technologies. By leveraging open source technologies Ztelco is able to offer small and medium businesses the solutions they need at pricepoints hard to match. Please visit our website to learn more about our business telephone offerings as well as our special offerings for call centers.
For media inquiries, please contact Jake Hansen at 858.431.4411 or via email at jhansen(at)zray(dot)net.
###