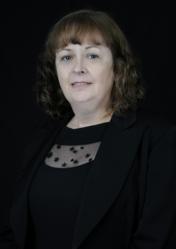 Austin, TX (PRWEB) June 07, 2011
TenantAccess, a leading provider of property management and leasing services, today announced Denia Graham, Chief Operating Officer of TenantAccess will present at REO Expo 2011 taking place June 12th – 15th at the Fort Worth Convention Center in Fort Worth, TX.
Graham will join other industry thought leaders on a panel exploring the most effective ways for real estate agents and asset managers to manage vacant and tenant-occupied REO properties. Specifically the panel will discuss the legal risks, city code compliance issues, the steps needed to take to preserve the properties and neighborhoods, and the ramifications if the proper processes and practices are not implemented.
Title
Effectively Manage and Preserve REO Homes
Date/Time
Tuesday, June 14th, 3:30pm – 5:00pm
Moderator
Robert Klein, Chief Executive Officer, Safeguard Properties
Panelists
Kathy Cogan, Director of REO Client Account Management, Safeguard Properties
Bryan Pierce, Director of Marketing & Outreach, Hud-Pemco, Ltd.
Denia Graham, Chief Operating Officer, TenantAccess
REO Expo, now in its second year, is the only independent conference in the nation dedicated solely and exclusively to equipping distressed residential real estate professionals with the knowledge and connections they need to get the job done. The conference brings together corporate real estate departments with local real estate professionals to discuss solutions, address challenges, and pursue strategies that can restore neighborhoods and rebuild homes. For more information about REO Expo 2011, please visit http://www.reoexpo2010.com.
About TenantAccess
The TenantAccess team has more than 30 years of industry leading REO, residential property management, and lease experience. The company provides a full range of services, with a national presence of local property managers. TenantAccess integrates the resources and capabilities of the nation's leading property preservation, REO maintenance and repair company, Field Asset Services. TenantAccess is a subsidiary of publically listed FirstService Corporation. This strong ownership enables significant operational capacity and infrastructure to support current volume, as well as provide additional scaling capacity for our clients' incremental property realization strategies. For more information about TenantAccess visit http://www.tenantaccess.com.
About FirstService Corporation
FirstService Corporation (NASDAQ: FSRV; TSX: FSV and FSV.PR.U) is a global diversified leader in the rapidly growing real estate services sector, providing services in commercial real estate, residential property management and property services. Industry-leading service platforms include Colliers International, the third largest global player in commercial real estate services; FirstService Residential Management, the largest manager of residential communities in North America; and TFC, North America's largest provider of property services through franchise and contractor networks.
FirstService generates over US$1.8 billion in annualized revenues and has more than 18,000 employees worldwide. More information about FirstService is available at http://www.firstservice.com.
###