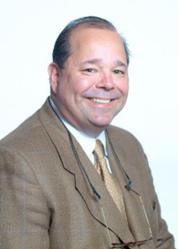 Cleveland, OH (PRWEB) June 01, 2011
JurInnov Ltd. and ACESIN are pleased to announce that Timothy M. Opsitnick was selected as a founding Advisory Board member of the American College of e-Neutrals (ACESIN). ACESIN is providing judges and attorneys with a free directory of qualified "e-Neutrals" – third-party referees who resolve discovery disputes involving electronically stored information (ESI) in a lawsuit, commonly known as e-discovery. An e-Neutral is qualified in both the disciplines of alternative dispute resolution (ADR) and e-discovery. Using an e-Neutral reduces overall costs and enhances efficiencies in the discovery process. The need for a complete list of qualified e-Neutrals, such as Special Masters and e-Mediators, has continued to grow with more courts demanding parties cooperate in discovery of ESI. Designed to help courts and parties identify the best e-Neutral for the unique needs of each case, ACESIN's directory is the first of its kind. To access the Directory of e-Neutrals, log on to acesin.com.
Timothy M. Opsitnick, Esq. is Senior Partner and General Counsel of JurInnov Ltd where he is at the forefront of practitioners addressing issues involved in the discovery of ESI. He has been appointed a Special Master and is a member of the Western District of Pennsylvania Panel of Special Masters for Electronic Discovery, contributes to several publications and is currently a participant in the Sedona Conference's Working Group Series on Best Practices for Electronic Document Retention and Production. In addition, he is also a co-founder of http://www.esibytes.com, a free website that provides podcasts from attorneys, technical experts and judges regarding emerging issues in electronic discovery. Opsitnick is also a member of the Georgetown University Law Center Continuing Legal Education Advisory Board where he assists in the development of programs for its E-Discovery Institute.
Other ACESIN Board Members include Allison O. Skinner of Sirote & Permutt (Birmingham, AL), Peter S. Vogel of Gardere, Wynne Sewell (Dallas, TX), Richard Best of ADR Services, Inc. (San Francisco, CA), David Cohen of David Cohen LLC (Cleveland, OH), John DeGroote of John DeGroote Services LLC (Dallas, TX), Michael Geigerman of United States Arbitration & Mediation (St. Louis, MO), Richard Lettieri of Lettieri Law Firm (Pittsburgh PA), Jonathan Redgrave of Redgrave LLP (Washington D.C.),Dan L. Regard of iDiscovery Solutions (Washington D.C.) and Cathy Yanni of JAMS (San Francisco, CA).
About JurInnov Ltd.
Established in the year 2000 by Timothy M. Opsitnick Esq., JurInnov Ltd. has become a trusted resource for companies whose litigation and technology needs are as varied and specialized as the companies themselves. JurInnov's international consulting practice focuses on the application of technology solutions to challenging litigation demands of law firms and their clients, including computer forensics, electronic discovery, litigation support software-as-a-service (SaaS), and information security. JurInnov is a certified partner of Microsoft® Corporation, developers of the Windows SharePoint™ Portal Server, and a hosting partner of FTI Consulting, Inc., developers of Ringtail.
Editorial Contact:
Joe Anguilano
JurInnov Ltd.
+1.216.664.1100
###