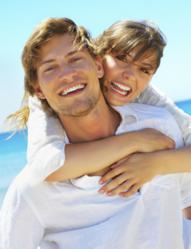 Ginny B. of Cary, NC June 2011
I flew to Europe a week after receiving my footrest and promised myself never to travel again without it. You won't believe the difference it makes unless you try one.
(PRWEB) June 09, 2011
With Zarcor, Inc.'s new Happy Feet adjustable footrest, economy airplane passengers can now enjoy an amenity usually found only in first class. This carry-on accessory attaches easily to an airplane tray table, and will help travelers arrive at their destinations feeling refreshed and rejuvenated.
The Happy Feet footrest is designed for people with back or lower body circulatory problems, such as restless leg syndrome and Deep Vain Thrombosis (DVT). Chiropractic studies show that positioning feet and legs at a comfortable level while flying relieves back pain and improves leg circulation. The footrest is also great for people with short legs; it allows them to rest their feet, rather than have them dangle the whole flight.
The footrest is made from durable starboard plastic and weighs only nine ounces, making it easy to bring along in a carry-on bag.
Zarcor head John Halter invented the footrest out of necessity. He suffered an aortic aneurism several years ago, and consequently lost some function to the right side of his body. He needed a way to make sitting in a cramped airplane seat comfortable again; now, the Happy Feet footrest is his essential travel item.
Even with the footrest, Zarcor recommends doing in-flight exercises to maximize comfort, especially on longer flights.
The Happy Feet adjustable footrest is available for purchase online; for more information, please visit http://www.airplanefootrest.com/.
Contact Information
Zarcor Inc.
John Halter
4400 Sunbelt Dr.
Addison, TX 75001
Ofc. 972-380-8724
Fax 972-407-9096
Cell 972-533-2412
Halter(at)zarcor(dot)com
airplanefootrest.com
zarcor.com
# # #