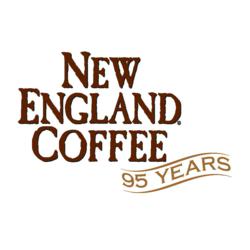 (PRWEB) June 01, 2011
In 1916, New England Coffee was founded by Menelaos Kaloyanides, his brother George and their cousin Megaklis Papadopoulos in Boston, MA on the corner of Milk and Broad Streets, where hand-roasted coffee was delivered by horse and wagon. Ninety-five years later, the business is still in the family and is owned by the third generation of Kaloyanides and Dostou families. In 1966, New England Coffee settled into their current location in Malden, MA, where they now occupy five buildings on Charles Street.
In the beginning, New England Coffee focused on manufacturing coffee for Foodservice customers under the name of Manhattan Coffee and New England Coffee. In 1987, they introduced Winslow Coffee as their specialty brand. It was in 1999 that New England Coffee changed to their present name and developed a new consumer product package that was introduced to supermarket locations for retail sales.
Over the course of 95 years, New England Coffee has evolved from a small coffee roasting company, to become the largest independent coffee roaster in New England and one of the largest independent coffee roasters in the country.
For the past 95 years, the President of New England Coffee has been one of the owners of the family business. In March of this year, the ownership elected to entrust the leadership of their employees and service to their customers to Chuck Kozubal, as New England Coffee's new President and COO.
"We're pleased that Chuck decided to join New England Coffee from Uno Foods, where he enjoyed a successful career as Sr. Vice President," stated Jim Kaloyanides Sr. (Third Generation), Principal. "The owners of New England Coffee are excited to welcome Chuck to our New England Coffee family and look forward to continued growth and a bright future under his watch."
"I am thrilled at the invitation to join the New England Coffee family," states Chuck Kozubal. "New England Coffee has been a great success story for four generations and I am committed to bringing that same high level of energy to the organization. We are looking forward to continued growth for generations to come."
The success of New England Coffee Company could not have been achieved without the support from their retail consumers, foodservice customers and the coffee industry as a whole. For this, they share much appreciation. New England Coffee is a firm believer in "Think Globally, Act Locally" business strategy and over the past 95 years they have strived to adhere to this principle and will continue to do so for future growth.
"I have a tremendous sense of pride knowing that I am helping to shape the future of our family business," states Jim Kaloyanides Jr. (Fourth Generation), Director of Sales. "My goal is to help position us for growth and to capture opportunity in the marketplace while preserving our soul and who we are as a company at heart. I see the pride that my grandfather, Basil Kaloyanides (Second Generation), has in the business, where it has been and where it is going. I think it would be wonderful to share that feeling of pride with generations."
With all of their success, New England Coffee's beliefs in the highest standards of customer service and
product quality have remained unchanged and will continue with this philosophy for the next 95 years to come.
About New England Coffee:
Celebrating 95 years, New England Coffee, headquartered in Malden, Massachusetts, was founded in 1916 by the Kaloyanides and Dostou families. While we have grown to become New England's largest independent coffee roaster, our philosophy is still the same – to buy and sell premium coffee and provide the best service possible. Our packaged coffee is available in supermarkets across the U.S. and brewed at more than 5,000 foodservice locations, such as restaurants, colleges & universities, hotels & inns, convenience stores, healthcare, coffee & bagel shops and more. We use only the finest Arabica beans in all of our products to ensure the best flavor and offer superb blends, delicious flavored coffees, full-bodied dark roasts, whole bean and exotic blends from locations such as Colombia, Brazil and Costa Rica – to support our consistent tradition of good taste. Visit http://www.newenglandcoffee.com for more information.
###