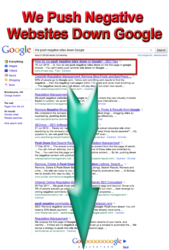 That was pre Internet. Now it is a thousand times more dangerous
London, UK (PRWEB UK) 23 June 2011
According to Benjamin Franklin, "It takes many good deeds to build a good reputation, and only one bad one to lose it." Keith Griggs of http://www.reputationmanagementexperts.co.uk says, "That was pre Internet. Now it is a thousand times more dangerous."
Communications professionals all agree that PR is the discipline of generating and maintaining a positive reputation. What happens, however, when a client hits the headlines for the wrong reasons and subsequently has to endure negative search results on Google for months or even years after the news initially broke?
Is there anything that PR companies can do or is it simply a case of damage limitation?
One might ask the question of whether Gerald Ratner still wants to be remembered for 'Doing a Ratner' almost twenty years later, yet his infamous remarks still haunt him on the first page of Google to this day.
Of course, best practice suggests managing bad news effectively and openly. Transparency and engagement with customers often reinforces existing relationships and may win new supporters.
With Web 2.0 part of our culture to communicate, there will be a conversation about us on the internet. If it is malicious or negative in any way, there are two options: Remain passive and ignore it, which could be indicative of guilt in certain situations OR be proactive and take control of the situation.
Let us suppose that a client's business is being targeted by a dissatisfied customer, former employee, or even a competitor through the anonymity of the internet. Alternatively, a business may have been accused of doing something wrong and subsequently cleared, yet all the accusations and question marks are still visible on websites and blogs, which may raise concerns. Research has shown that 98% of internet users do not look beyond the first page of search results. Indeed 60% of all click rates relate to the first three search results on Google.
These are actual scenarios faced by online reputation management specialist, Keith Griggs, owner of http://www.reputationmanagementexperts.co.uk and seo-experts.org.uk.
Comments Griggs:
"Every individual and every business should undertake a check on the Google to see if there is anything negative about them on a regular basis. They then need to make a judgement on whether to take steps to deal with any negativity that they feel could be damaging.
"Certainly a business should ensure that every item on the first page of Google is either controlled by them, or if not is either positive or neutral. That might mean creating a blog or two, or proactively managing a social media site like Facebook, Twitter or Linkedin, that has strong search engine authority."
Griggs advises businesses and individuals to check their 'Google CV,' to see that results shown are reflecting the messages they want to communicate.
Continues Griggs:
"It's common practice to Google someone's name and possibly other identifying features, such as 'Fred Bloggs Nottingham dentist', in order to find out more about them. But it's also human nature to believe there's no smoke without fire, which could dissuade a potential customer without there being any compelling evidence."
But what can be done if it has the potential for significant damage to a reputation and the business?
The way to take control is to utilise the services of a reputation management specialist.
They are able to create websites that promote a client's message or otherwise neutral information. These are pushed onto the front page above the negative site or sites, using specialised and cutting edge SEO techniques that have been refined and developed over the last ten years.
This specialised activity has the effect of diminishing the ranking of negative sites and therefore reducing their visibility. The usual objective is to get the sites ranked onto the second page of the search engine or even further down.
Examples of instances where online reputation management specialists have been called in:
1) An ex-employee spread malicious and untrue stories that achieved national media exposure, which then appeared on corresponding websites and ranked on the first page of Google under the company's name.
2) A business suffering because of malicious and untrue reviews posted by competitors on public review sites.
3) A businessman was falsely accused by an ex-business partner and taken to a tribunal. Although he was cleared of any wrongdoing, all the accusations and question marks appeared on news websites and trade blogs.
4) An author was anonymously and falsely accused of being a racist. This appeared in a forum post that was at number two on Google under his name for many years.
For more information visit http://www.reputationmanagementexperts.co.uk or call Keith Griggs on 0800 678 5962
###