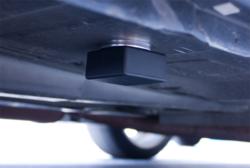 If you need to keep an eye on your spouse, partner, child, or employee, the SleuthGear iTrail GPS Logger is a low cost way to track where someone has been, without any monthly fees.
Costa Mesa, CA (PRWEB) June 01, 2011
Eyespypro.com, one of the leading online surveillance authorities, is well used to keeping up to date with various GPS logger systems that hit the market, but there is a powerful new tool that has come along in the vehicle tracking sector that will have this company's attention for some time to come.
The new SleuthGear iTrail GPS logger is an "after the fact" car or vehicle tracking system in that it can give one information on the travel paths that any human, animal or vehicle has taken after the journey has taken place. According to Eyespypro.com, one of the biggest advantages of this system is that there is no monthly fee that would be due with a real time system as a person can simply take off the tracker and see where the vehicle has been in the previous week. Using Google maps, one can hook this vehicle tracking system up to a computer and look at everywhere the vehicle has gone in the last week. With 120 hours of data that can be recorded, water resistant exterior, and an optional magnetic box for vehicle mounting, Eyespypro.com are very keen to see how this little GPS tracker will be received in the market as it is one of the neatest pieces of kit that has come along in quite a while.
Eyesspyro.com is optimistic that this car tracking device will be a hit among anybody out there that is keen to keep track the whereabouts of kids, spouses and employees. By simply popping this device on the vehicle these people will be have the peace of mind of knowing where a vehicle has been and how long it has spent in a particular location. Whether one is worried about what the kids are up to, whether that spouse is telling the truth or not, or whether those employees are really doing the work that they are being paid for, this little vehicle tracking GPS logger has all the answers.
###