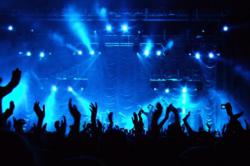 Los Angeles, CA (PRWEB) June 02, 2011
VIP Tickets would like to announce that the popular Coachella Valley Music and Arts Festival will extend it's event period, and Los Angeles is preparing for a hot summer of baseball and top artists to come in on tour. Meanwhile, Las Vegas will have a super lineup of music legends performing through the end of the year at Caesars Palace.
DODGERS IMPROVING PLAY ON FIELD AND HOPING TO BRING FANS BACK IN
The Los Angeles Dodgers have been enjoying a small stretch of success recently with a three-game winning streak that came against the Florida Marlins and Colorado Rockies. The added security at Dodger Stadium has also improved a sense of safety amongst fans and there is a hopeful expectation that Dodger tickets will gain momentum, especially given the team's recent play and now that the summer season is here. The influx of students graduating and taking summer vacations will provide plenty of room for the Dodgers to improve attendance, also considering that baseball is the sport of every summer. The team is still in the thick of the race for the National League West Division title and there is still great potential for the Dodgers to have a special season.
SUMMER CONCERT SEASON READY TO HEAT UP
This summer will be stacked with concerts as is the usual case. Usher's June 1st concert at the Staples Center kicks off a hot summer of superstar shows in L.A. with the likes of Rihanna, Britney Spears, Katy Perry and Taylor Swift making their way to the in the next few months. Being that some of music's biggest names will be on the road performing on stages all across the country, we anticipate as hot of a summer concert season as you can get. If you've got kids who are fans or if you're a fan yourself, getting your concert tickets early would be a great idea because the shows will be huge attractions in Los Angeles and high in demand.
CELINE DION, ELTON JOHN AND ROD STEWART FORM POWER TRIO IN VEGAS
Celine Dion will soon be sharing the confines of the Colosseum at Caesars Palace in Las Vegas with two fellow A-list artists. Sir Elton John and Rod Stewart will begin their residencies in Vegas on September 28th and August 24th, respectively, adding to an already strong foundation set by Celine. There is definitely no shortage of musical entertainment in Sin City with the announcement of Sir Elton John and Rod Stewart's commitment to Caesars Palace. As for Dion, she will be returning from her short hiatus on June 7th, and go non-stop through the summer with her next break coming right as John and Stewart prepare to launch their own shows. Now would be a great time to get Celine Dion Vegas tickets during the peak of her first-year run.
VIP Tickets Has Been Providing Tickets to a Million Memories for the Last 30 Years to Sports and Concert Fans.
###