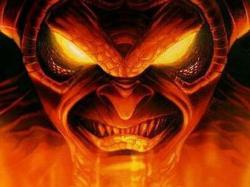 Diablo3.org strives to provide the richest and most compelling Diablo 3 fan site on the web. And soon, it will do so.
Northridge, CA (PRWEB) June 01, 2011
Diablo 3 fans worldwide have been waiting for the launch of Diablo 3 since its announcement in 2008. Blizzard expects Diablo 3 to be one of the most popular games ever made. With this excitement, fan base sites have been popping up left and right. Diablo3.org is one of them. As of now Diablo3.org has 500 members and features a forum, chat room, experience bar, contests, album and events calender. The site plans to expand its ventures even further.
Some of the expected features Diablo3.org will be implementing are a Q & A section (questions and answers), a Wiki, and a customizable guild page. The Q & A section will be strictly for asking and answering questions about Diablo 3. The Wiki will be based upon the thousands of items, characters, and upgrades featured in Diablo 3. The customizable guild page will feature guilds on Diablo 3 that can be created by users.
With all these features, fans across the globe will be enthusiastic to visit and sign up to a well rounded Diablo III fan site. Until the release date of Diablo III, Diablo3.org will continuously keep in touch with all the Diablo III fans to attain feedback and suggestions on how to make the experience of joining a Diablo III fan site even more compelling.
###